Second phase of Pan Borneo Highway in Sarawak to be finalised

Last Update: 05/12/2018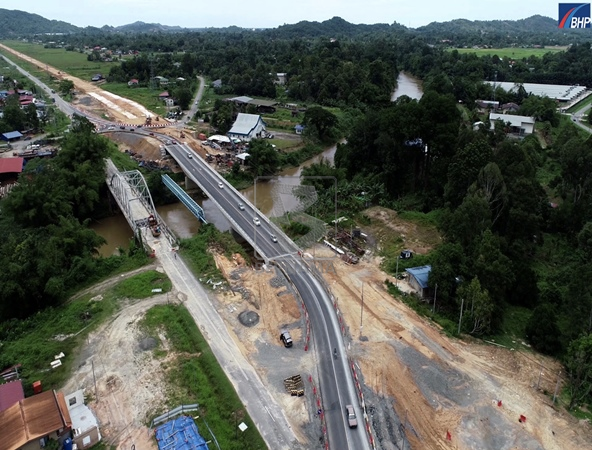 KUALA LUMPUR, Dec 5 (Bernama) -- The government is still looking for the best route which would not require passing through Brunei Darussalam for the second phase of Sarawak's Pan Borneo Highway (PBH) project in Limbang and Lawas, the Dewan Rakyat was told today.
Deputy Works Minister Mohd Anuar Mohd Tahir said it also took into account the views of the state government, and is expected to be finalised soon.
He was answering a question from Datuk Wan Junaidi Tuanku Jaafar (PBB-Santubong) who wanted to know whether the Sarawak PBH project would be built across Brunei Darussalam or vice versa.
On his visit to Brunei last September, Prime Minister Tun Dr Mahathir Mohamad said the highway project would not go through the country after taking into account the cost as well as immigration issues.
On the specifications of phase two, Mohd Anuar said the matter would be finalised after the new alignment was made.
Meanwhile, Deputy Women, Family and Community Development Minister Hannah Yeoh said that 6,570 homeless people had checked-in to and received voluntary services at Anjung Singgah so far.
Of the total, 4,890 people had received new jobs, while the rest were referred to the relevant agencies and some returned to their hometown, she said when replying to a question from Natrah Ismail (PH-Sekijang).
Anjung Singgah, administered by the National Welfare Foundation is a centre for social assistance and intervention created to help the homeless.
-- BERNAMA