Expedite probe into cityone megamall gas explosion - Baru

Last Update: 05/12/2018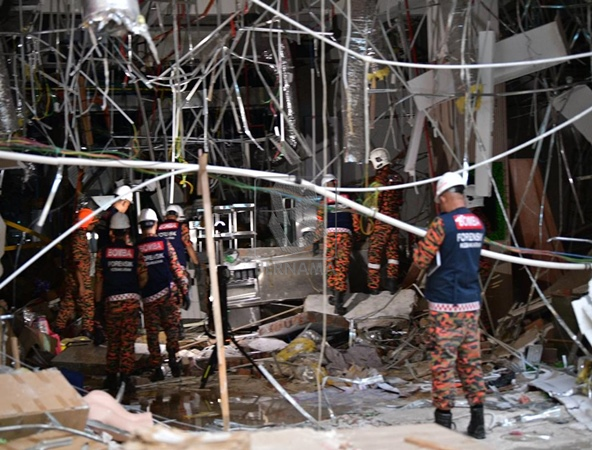 KUCHING, Nov 5 (Bernama) -- Works Minister Baru Bian wants the Department of Safety and Health and other relevant organisations to conduct their investigations swiftly into yesterday's gas explosion at CityOne Megamall, here, which killed three people and injured 44 others.
He said the investigations must ascertain whether there was any violation of safety procedures and that remedial measures be taken immediately.
"I was shocked to hear about the explosion yesterday afternoon at City One Megamall and saddened to hear about the death of three workers and injuries to over 40 people.
"I offer my deepest sympathy to the families of the deceased workers on their loss. I was informed that some victims were critically hurt and I hope and pray that all of them will recover fully from their injuries," he said in a statement, here, today.
He also commended the rescue services and members of the public for their prompt action in helping those injured and trapped in the rubble after the explosion.
"As the investigations are still going on, I do not wish to comment on the cause and responsibility issues, except to say that in carrying out building works such as construction and renovations, contractors must ensure that their workers are properly trained and certified," he said.
In this regard, he said the Construction Industry Development Board's Akademi Binaan Malaysia was able to contribute in terms of courses on vocational and technical skills.
-- BERNAMA