Abdul Aziz denies involvement with plot to unseat Perak MB

Last Update: 04/12/2018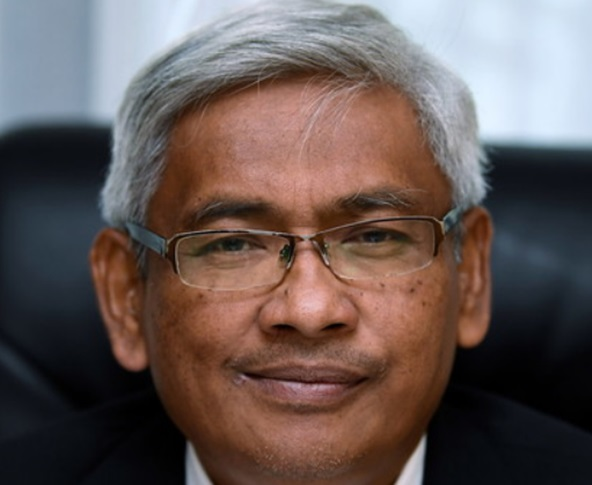 IPOH, Dec 4 (Bernama) -- Tebing Tinggi assemblyman Dr Abdul Aziz Bari has refuted the allegations that he is the person behind the plot to unseat Menteri Besar Datuk Seri Ahmad Faizal Azumu through a vote of no confidence.
Abdul Aziz, who is also Education, Technology, Science and Environment Committee chairman, described the allegations concocted by state's opposition leader Datuk Saarani Mohamad (BN-Kota Tampan) as a 'cartoon story'.
In fact, Abdul Aziz, who is also Perak DAP deputy chairman, viewed Saarani's allegations as cheap gimmicks to attract attention in politics apart from creating conflict among PH assemblymen.
"He (Saarani) accused me of plotting to unseat the MB, we wait until tomorrow ... if MB is still the same person, he (MB) is still there, then he (Saarani) is lying," he said in a press conference outside the Perak State Legislative Assembly here today.
Earlier, Saarani, during the Perak 2019 Budget debate session, described Abdul Aziz as the mastermind in the plot to unseat the menteri besar.
Abdul Aziz also said to propose a no confidence vote would require resolutions from the party, not solely carried out by any individual.
"If you want to remove the MB you should have 30 assemblymen solidly behind you to support the motion, and presently, DAP only have 18 assemblymen.
"There is no way I can do that. Never in the history where the vote of no confidence can be carried out by one person. Even the party denies such thing," said Abdul Aziz, asking Saarani to stop playing cheap gossip.
In the meantime, Abdul Aziz said that he had assured Ahmad Faizal that no betrayal to occur.
"I mentioned to the MB four months ago at his home that I am not here to bring him (Ahmad Faizal) down. If I do so then we all go down together," he said.
-- BERNAMA