Sabah urges Federal govt to be creative over palm oil exports

Last Update: 03/12/2018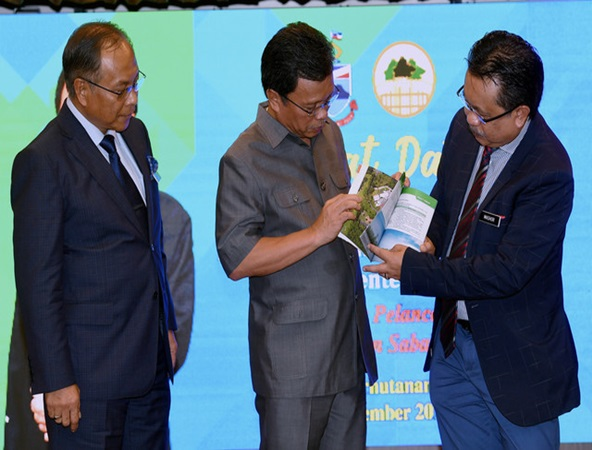 SANDAKAN, Dec 3 (Bernama) --- Sabah has urged the Federal government to be more creative, innovative, in finding alternatives to resolving the issue of the country's palm oil exports.
Chief Minister Datuk Seri Mohd Shafie Apdal said a policy and new approach is needed considering the obstacles facing the export of the commodity to the international market, particularly to Europe, with the price being impacted.
"If they do not want to purchase the palm oil as cooking oil, it is all right.We can still process it to biodiesel to power vehicles and other power sources.
"I feel if we export biodiesel people will not object. I hope federal government can look into new ways and be creative (over the palm oil issue)," he added.
He told reporters this after officiating the launch of the Sabah Forest Policy 2018 here today.
Mohd Shafie also said another alternative was to increase bilateral trade with European countries on the basis of barter trade.
"For example, if we buy spare parts for jets, submarines and weapons from Europe or trains from China, we can suggest paying with biodiesel," he added.
He also said the government needed to be creative in not depending on existing sources of income in the face of declining commodity prices and with debts to settle next year.
--BERNAMA