Journalists play important role in society - Abang Johari

Last Update: 03/12/2018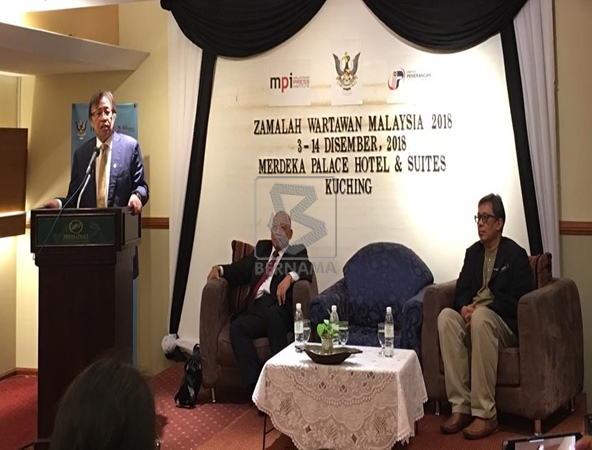 KUCHING, Dec 3 (Bernama) -- Journalists play an important role in delivering news to the public, said Chief Minister Datuk Patinggi Abang Johari Tun Abang Openg.
He said journalists should be cautious when generating news to the community especially on political issues because if the report is misconstrued it could influence readers and worsen situation.
"Modern technology has made a major impact on society and with the social media, people's perception can change very quickly," he said in his speech at the opening of Zamalah Wartawan Malaysia 2018 organised by the Malaysian Press Institute (MPI) here today.
Meanwhile, MPI chief executive officer, Datuk Dr Chamil Wariya, said apart from fostering close friendship during the two-week programme, the event was also aimed at introducing best practices and ethical framework for reporting among participants.
"Participants will undergo practical training in producing feature stories and short videos during a visit to Batang Ai and Santubong. They will also have a chance to attend in a dialogue session at the Sarawak state legislative assembly and follow closely current issues in the state," he said.
The programme now into its second year in Sarawak, saw the participation 27 journalists and photographers from Sarawak, Sabah and Peninsular Malaysia.
-- BERNAMA