GPS will not give PH easy passage

Last Update: 02/12/2018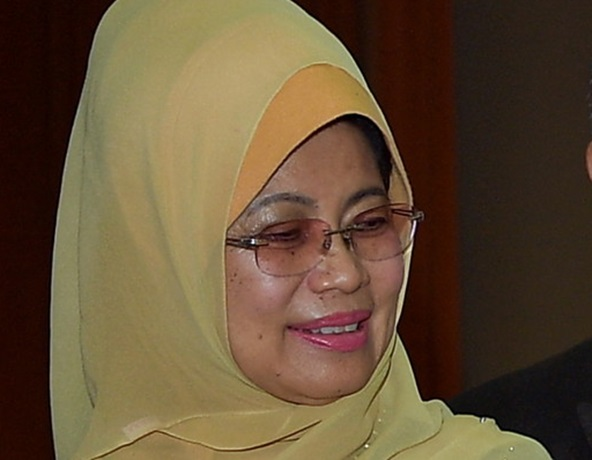 SIBU, Dec 2 (Bernama) – Gabungan Parti Sarawak (GPS) will not give Pakatan Harapan (PH) an easy passage to conquer Sarawak at the coming state general election (PRN).
In fact, GPS which comprised four Sarawak political parties, namely, Parti Pesaka Bumiputera Bersatu (PBB), Parti Rakyat Sarawak (PRS), Sarawak United People's Party (SUPP) and Party Demokratik Progresif (PDP) were confident of the solid support of the people.
PBB Wanita chief, Datuk Seri Fatimah Abdullah said GPS, which had just received approval for its registration by the Registrar of Societies (ROS), would work hard and continue to fight to convince the people in the state that only local parties were capable of championing their rights and future.
''We adopt the spirit of 'Agi Idup Agi Ngelaban', Sarawak-borns hate to be challenged, over our dead body. Yes, we will not give PH an easy passage,"she said when asked to comment on a statement by Prime Minister-cum-Parti Pribumi Bersatu Malaysia (Bersatu) chief, Tun Dr. Mahathir Mohamad that PH endeavoured to win Sarawak at the coming PRN.
He said this when launching Bersatu Sarawak in Bintulu yesterday.
-- BERNAMA