Sabah govt pays out RM126,000 in dividends to 28 Mesej smallholders

Last Update: 02/12/2018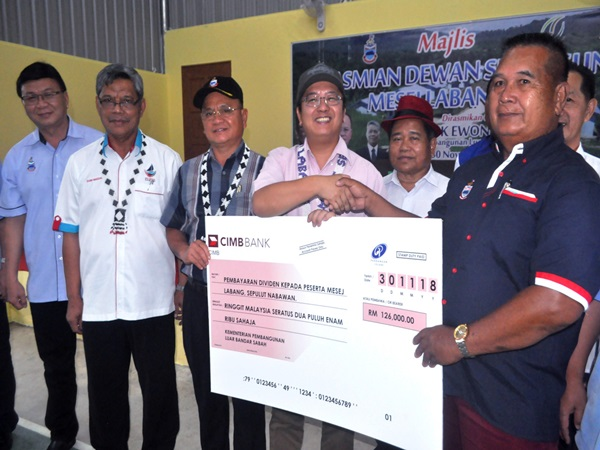 NABAWAN, Dec 1 (Bernama) – Twenty-eight smallholders from Mini Estet Sejahtera (Mesej) Labang Sapulut near here, will receive a windfall when the Sabah state government pays out dividends totalling RM126,000 soon.
Sabah Rural Development Minister Datuk Ewon Benedict in announcing the happy news, said that the payment of dividends would be the first for participating smallholders in this Mesej scheme since it began operations under a special programme in 2010.
"This is the 2019 new year gift for the smallholders, each of whom would receive RM4,500," he said after launching a multipurpose hall at the scheme today.
The scheme has a total area of ??196 hectares and the smallholders had each been given a monthly income of RM1,099.
Ewon said smallholders from the Mesej were the second group to receive dividends from the state government after smallholders from the Bunang Keningau Mesej.
He said giving out dividends to the smallholders proved that the state government was doing its best to help and uplift people in rural areas.
-- BERNAMA