274 flood victims still at relief centres in Alor Gajah

Last Update: 21/11/2018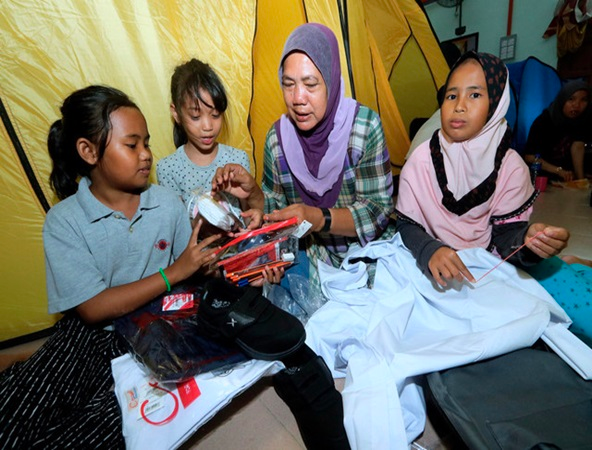 MELAKA, Nov 21 (Bernama) -- The number of flood victims in Alor Gajah dropped to 274 people from 74 families at 4 pm today, from 340 people (87 families) at noon.
Melaka Malaysia Civil Defence Force (APM) director Lt Col (PA) Effendy Ali said three relief centres in the Alor Gajah district were closed since 2.25 pm until 4 pm today after all the evacuees returned home.
The flood victim who have yet to return home are those at SK Belimbing Dalam, he said in a statement.
Effendy, who is also Melaka Disaster Management Committee secretariat chief, said the three relief centres that were closed since noon today were those at Sekolah Kebangsaan (SK) Lesung Batu, Balai Raya Kampung Beringin and Durian Tunggal Coordinating Committee (Japerun) building.
-- BERNAMA