Flood in Melaka improves

Last Update: 21/11/2018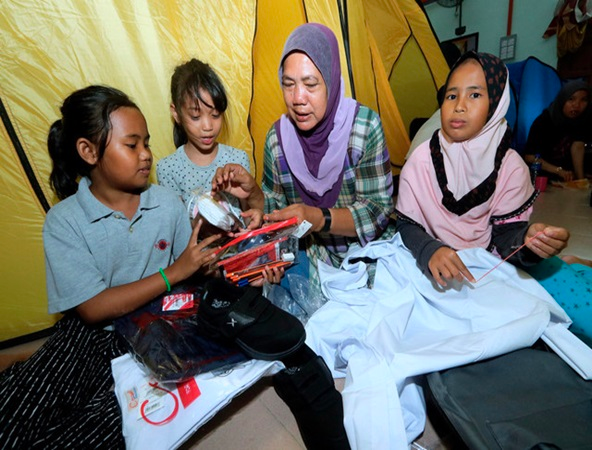 MELAKA, Nov 21 (Bernama) -- The flood situation in Melaka continues to improve with all the evacuees in the Melaka Tengah district having returned home, leaving only 340 people at the four evacuation centres in Alor Gajah, from 525 people this morning.
Melaka Malaysia Civil Defence Force (APM) director Lt Col (PA) Effendy Ali said 274 of the flood evacuees in Alor Gajah were at the relief centre at Sekolah Kebangsaan (SK) Belimbing Dalam.
The others are at Balai Raya Kampung Beringin (34 people), Durian Tunggal Coordinating Committee (Japerun) building (27 people) and SK Lesung Batu (five people), he said in a statement.
Effendy, who is also Melaka Disaster Management Committee secretariat chief, said fine weather was reported in the state today.
-- BERNAMA