Johor Sultan proclaims complex as centre for heritage and culture

Last Update: 18/11/2018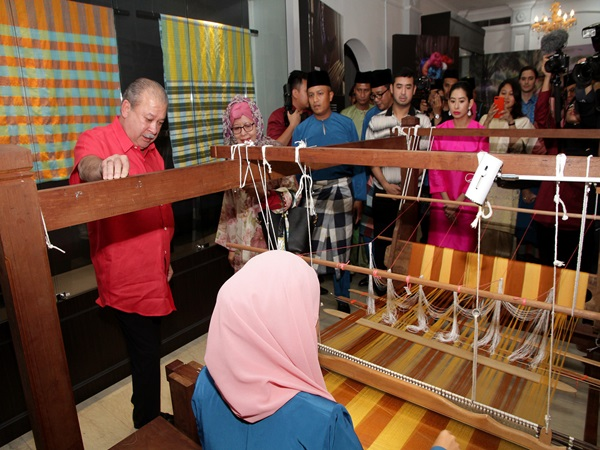 JOHOR BAHRU, 18 Nov (Bernama) — Sultan of Johor Sultan Ibrahim Almarhum Sultan Iskandar has proclaimed the Sultan Abu Bakar Heritage Complex, Johor Heritage Foundation here as a one-stop centre for heritage and culture in the state.
The complex, situated at Jalan Sungai Chat, houses several components, among them the Johor Weaving Gallery where visitors can get a feel of the weaving workshop environment as well as get to know the artefacts and history of weaving in Johor.
The complex also houses the Johor Documentation Centre, which acts as a collection point of various materials, including rare works regarding Johor which could be used as reference by school and university students.
It also has an art gallery and a heritage art compound.
State Youth, Sports and Culture committee chairman Mohd Khuzzan Abu Bakar said the existence of the centre was an effort to ensure the culture and heritage of Bangsa Johor would be retained and continued to grow, in line with the state government's aspirations for the nation's identity to be preserved.
"With the strategic location and complete package of the premises as a tourist centre, it is hoped that visitors and tourists will see for themselves the state's culture.
"If anyone wants to conduct research on the artefacts and manuscripts, they can go to the museum and the Johor documentation centre. That is the one-stop centre of Johor's culture and heritage," he said.
Also present at the function were the Sultan's children - Tunku Temenggong of Johor Tunku Idris Iskandar; Tunku Tun Aminah and her husband Dennis Muhammad Abdullah; Tunku Panglima of Johor Tunku Abdul Rahman and Tunku Putera of Johor Tunku Abu Bakar.
State Secretary Datuk Azmi Rohani and Johor Council of the Royal Court president Datuk Abdul Rahim Ramli were also there.
— BERNAMA