Govt mulls RM2.50/kg incentive for rubber tappers

Last Update: 17/11/2018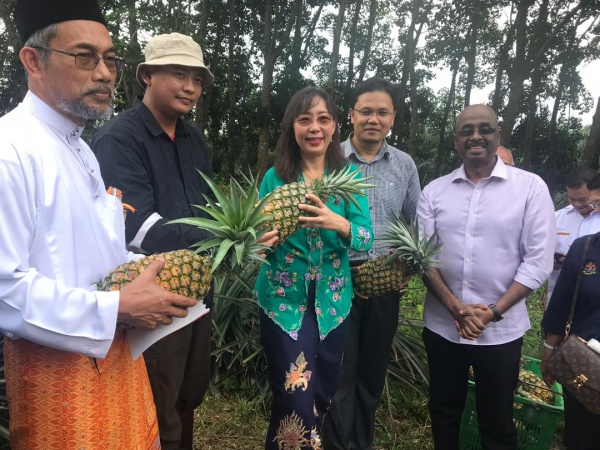 JELEBU, Nov 17 (Bernama) -- The government has agreed to consider raising the Rubber Production Incentive (IPG) payment to RM2.50 a kilogramme from the current RM2.20 a kilogramme, says Primary Industries Minister Teresa Kok.
She said she tabled a motion on the matter to the Cabinet yesterday and the Finance Ministry has agreed to study the proposal.
"The current rate is RM2.20 and if rubber prices fall, the government through the Malaysian Rubber Board (LGM) will top up, and for this the government is allocating RM294 million to make up for the shortfall for all rubber tappers.
"However, the rate is considered low by rubber smallholders, and we calculate that if we raise the IPG payment to RM2.50, the government needs to pay RM657 million to all these rubber tappers," she said after visiting the LGM rubber collection centre here today.
She explained that if the IPG rate is raised further, the government would have to bear a heavy burden.
"Not just rubber tappers, but also oil palm and other smallholders are also facing difficulties," she said.
On another matter, she said rubber smallholders are encouraged to collect latex, which fetches about RM1.50 a kilogramme more than cup lump, noting that several world-renowned rubber glove manufacturers have had to import latex from Thailand.
Intercropping with crops such as pineapple and mango could help supplement rubber tappers' incomes during the monsoon season, she added.
In the 2019 Budget, the government allocated RM50 million for the IPG scheme nationwide.
-- BERNAMA