Johor state govt to undertake forensic audit of all GLCs

Last Update: 17/11/2018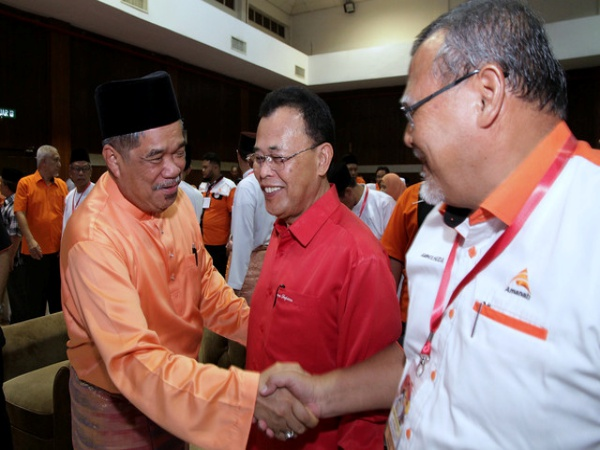 JOHOR BAHRU, Nov 16 (Bernama) -- The Johor state government will undertake a forensic audit of all government-linked companies owned by it in the near future to determine the reasons for some of their debts and duplications in business.
Menteri Besar Datuk Osman Sapian said for a start, the audit may be undertaken for two or three of the companies, among them being YPJ Holdings.
He said the intention of undertaking the audit has been conveyed to Sultan Johor Sultan Ibrahim Almarhum Sultan Iskandar and the Chief Executive Officers of all the concerned GLCs.
"We (state government) want to know why such things as business duplications happen. We want to streamline.
"For example, we have the Public Transport Corporation of Johor , but loan and rent buses from other companies, while there are providers from Johor Corporation (JCorp).
"It is the same with the JBiotech project. We have the YPJ plantations and JCorp, but cannot cooperate, and when entering the tender stage, all send in their tenders (individually). This is competing among themselves," he added.
He told reporters this after attending the Johor state level Parti Amanah Negara (Amanah) Convention at the Malaysia Productivity Corporation Hall here tonight.
Asked if the state government would nominate an external firm for the audit, Osman said this would be the case, as if "conducted internally, they can change figures".
On JCorp which has reportedly debts of RM1.3 billion, he said the state government knew in detail the real reason for it.
"According to JCorp's promise to us, they will settle the debt in 2022. We will see first (whether to undertake the forensic audit), but we would also like to know to what extent the debt is, to the point of being so high.
"We have just a rough indication," said Osman, who is also the JCorp Chairman.
Earlier in his speech at the Convention, he had revealed the JCorp debt of RM3.1 billion, causing the state government to think of ways to restrengthen the organisation.
-- BERNAMA