All health, dental clinics to implement TPC-OHCIS next year - Dr Dzulkefly

Last Update: 13/11/2018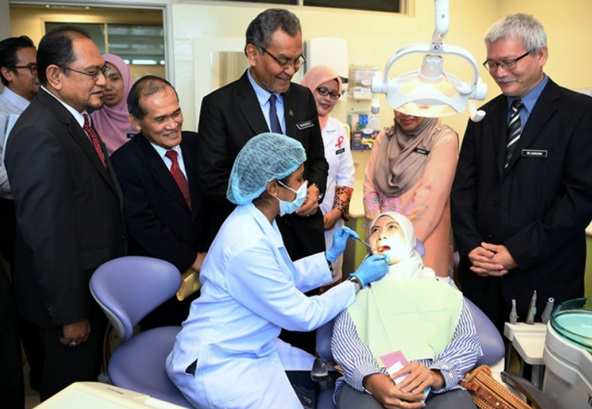 SEREMBAN, Nov 13 (Bernama) -- The Health Ministry (MoH) is expected to extend the implementation of Teleprimary Care and Oral Health Clinic Information System (TPC-OHCIS), to all health and dental clinics beginning next year, says its Minister Datuk Seri Dr Dzulkefly Ahmad.
The TPC-OHCIS, an electronic medical record system, incorporates patient's information from health and dental clinics to be integrated with other health facilities using the system.
Dr Dzulkefly said seven health and dental clinics in Seremban were involved in pilot project of TPC-OHCIS, costing RM30.9 million, since May last year.
"The clinics involved are health and dental clinics in Seremban, Seremban 2, Senawang, Ampangan, Sikamat and Mantin, as well as the Pusat Pakar Pergigian Zaaba.
"Currently, only the Sikamat health and dental clinic has adopted this system in cloud (storage) and I am very satisfied with the implementation," he told the media here today.
He said this after a working visit to the Sikamat health and dental clinic that was also attended by state Health, Environment, Cooperative and Consumerism Committee chairman S.Veerapan and state Health director Dr Zainudin Mohd Ali.
Dr Dzulkefly said the TPC-OHCIS system would facilitate the tasks carried out by healthcare worker to treat patients effectively in a short time.
"Not only patient's health information, but the treatments and diagnoses that the patient underwent will also be included.
"This system will integrate all the information and it is accessible for health officer, including the hospitals, who will treat the patient but at the same time ensuring the patient's confidentiality," he said.
He said from the implementation of the pilot project, there was still room for improvement such as bandwith access, downtime and infrastructure issues.
-- BERNAMA