Allocation for schools should be based on needs

Last Update: 11/11/2018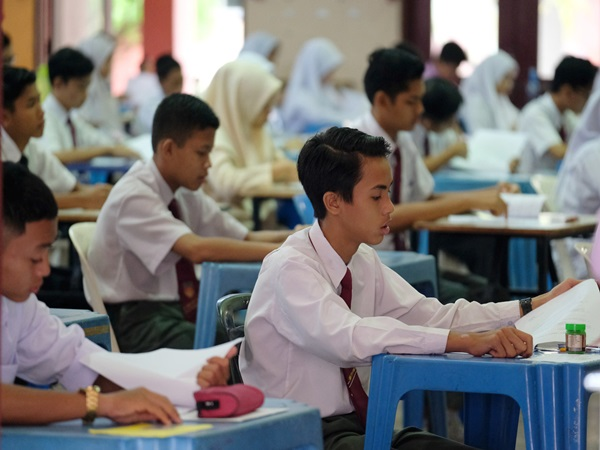 KUALA LUMPUR, Nov 11 (Bernama) -- The government's annual allocation for schools should take into account the number of students' composition rather than making sweeping decision based on the types of the schools.
Sekolah Menengah Kebangsaan Taman Setiawangsa Parent-Teacher Association president Amir Sahudi said this was due to the fact that each school would require different amount of allocation and it all depend on a variety of factors, especially the number of pupils and the school's physical locations.
He was commenting on the allocation of RM652 million for the upgrading and maintenance of schools announced in the 2019 Budget recently.
He said schools in rural and remote areas may require bigger allocation for infrastructure development purposes as well as to help students from low-income families.
"Malaysia has about 10,200 schools nationwide, both in urban and rural areas. We also have high-capacity schools with 3,000 pupils and schools with only 50 students.
"The government needs to take into account all these matters, so before the government issues statements or makes decisions, all this factors must be considered first," he said when contacted by Bernama.
Finance Minister Lim Guan Eng when tabling the 2019 Budget on Nov 2 announced from the RM652 million allocation, RM250 million was allocated for upgrading and maintaining national schools nationwide.
Meanwhile, the national type Chinese schools (SJKC), national type Tamil schools (SJKT), boarding schools, Mara Junior Science colleges, government-aided religious schools, missionary schools and Tahfiz schools to receive an allocation of RM50 million each.
Elsewhere, registered 'pondok' (religious) schools will receive RM25 million while the national type secondary schools (SMJK) or Conforming School and Chinese private secondary schools (SMPC) each will receive RM15 million and RM12 million respectively.
Following the announcement, several parties including the Malay Consultative Council (MPM) criticised the allocation which they said unfair and equitable because it provided a smaller average allocation for national schools as it has bigger number of schools compared to other type of schools.
Similar view was also voiced by Dr Baayah Baba, an economic analyst, who argued that any allocation to a sector should look into those in need rather than following other factors.
She said the allocation for the national schools was seen to be unfair and unsuitable.
Although on the surface an allocation of RM250 million was a huge amount but the number of national schools was far more than any other type of schools, she said.
"Other type of schools like Chinese private schools are small in number, so for each school they will get more (allocation)," she said.
-- BERNAMA