Sultan Nazrin gives consent to appoint Perak Regency Council

Last Update: 10/11/2018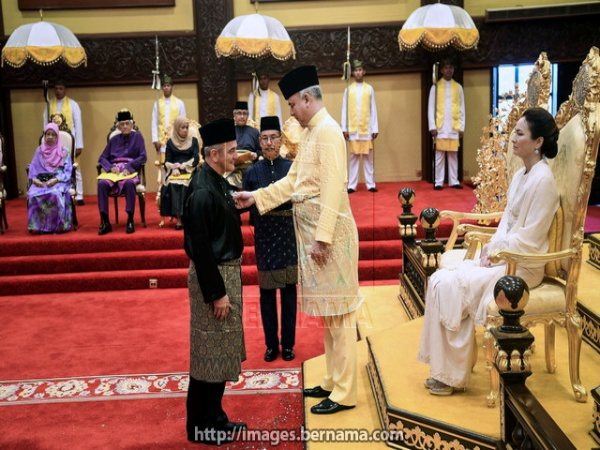 KUALA KANGSAR, Nov 10 (Bernama) -- The Sultan of Perak Sultan Nazrin Shah has consented to appoint the Perak Regency Council members effective tomorrow.
Dewan Negara Perak secretary Datuk Ayob Hashim in a statement today said Sultan Nazrin consented to appoint Raja Muda Perak Raja Jaafar Raja Muda Musa as the chairman of the Perak Regency Council.
He said other council members were Orang Kaya Bendahara Seri Maharaja General (Rtd) Tan Sri Dr Mohd Zahidi Zainuddin and Orang Kaya Kaya Seri Agar DiRaja Tan Sri Ramli Ngah Talib.
He said Sultan Nazrin as the Timbalan Yang di-Pertuan Agong while exercising the functions, had consented the appointment of the Perak Regency Council.
Sultan Nazrin and Raja Permaisuri Perak Tuanku Zara Salim also attended the oath-taking ceremony of the Perak Regency Council at the Istana Iskandariah here today, where he presented the appointment letter.
Also present were Raja DiHilir Perak Raja Iskandar Dzulkarnain Sultan Idris Shah, Raja Puan Muda Perak Tunku Soraya Sultan Abdul Halim and Perak Menteri Besar Datuk Seri Ahmad Faizal Azumu.
-- BERNAMA