Outstanding student qualifies for SPM

Last Update: 10/11/2018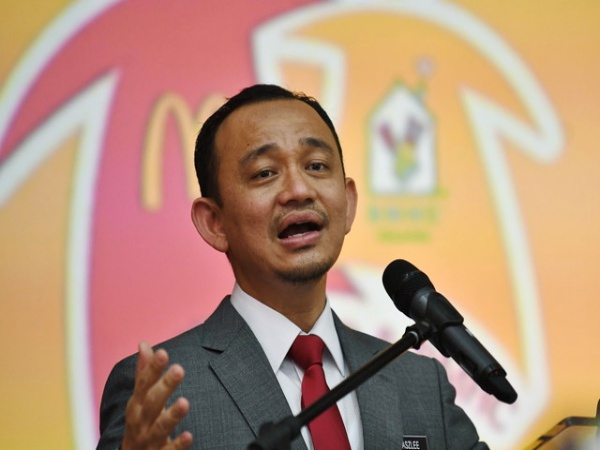 PARIT BUNTAR, Nov 10 (Bernama) – The Sekolah Menengah Kebangsaan (SMK) Panglima Bukit Gantang student Nurul Syuhada Abdul Nasir Idris, 17, has been given the green light to sit for the Sijil Pelajaran Malaysia (SPM) next week.
Education Minister Dr Maszlee Malik confirmed this on his Facebook account yesterday after the girl's dilemma about not being able to sit for the SPM exam because she did not have an identity card was reported in the local media.
Maszlee said the matter has been investigated and Nurul Syuhada allowed to sit for the exam.
"Thank you to all involved and to Nurul Syuhada, continue on and be successful! The KPM (Ministry of Education Malaysia) will ensure this does not happen again, in keeping with the zero reject policy announced recently," he said.
Yesterday, the media reported that Nurul Syuhada was in a dilemma when she could not take the SPM exam as her application for an identity card made when she was 12 years old had not been approved by the National Registration Department.
Nurul Syuhada who was born here to Cambodian parents who have long since returned there, was brought up by a local family.
Meanwhile, Nurul Syuhada's foster father Ibrahim Idris, 53, apologised to the administration of SMK Panglima Bukit Gantang for the miscommunication in her case.
He made an open apology to the school head Mohd Saad Hashim and the administrative staff in a special meeting held at the Parit Buntar MP Service Centre here today.
"The school had told us in March this year ??????that Nurul Syuhada was allowed to sit for the exam," he said.
In PUTRAJAYA, a statement by the Education Ministry said Form Five students who were attending school and had reached the age of 16 years in the year of the exam are allowed to sit for the SPM even if they did not have identity cards.
According to the statement, the conditions set by the Examination Board allowed any Form Five student who had reached 16 years of age on January 1 in the exam year could register to sit for it.
-- BERNAMA