Mechanism to assist pepper farmers to be known in a month - DPM

Last Update: 06/11/2018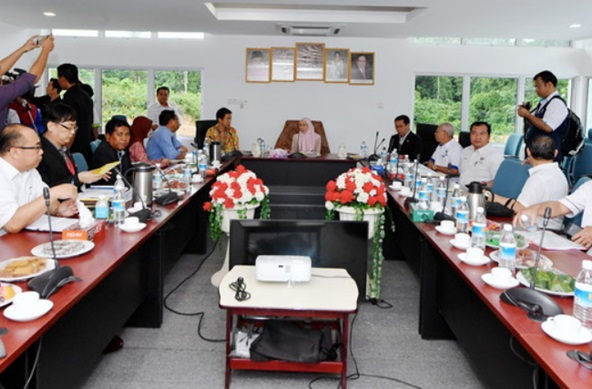 JULAU, Nov 6 (Bernama) -- Deputy Prime Minister Datuk Seri Dr. Wan Azizah Wan Ismail today said the mechanism to help pepper farmers facing problems due to the drop in the price of the commodity would be known in a month.
She said the mechanism would be worked out by the Malaysian Pepper Board, which is chaired by Julau Member of Parliament Larry Sng Wei Shien.
"I leave the matter to the Malaysian Pepper Board to decide on the assistance to be given to the affected farmers," she told reporters after a Leader with the People programme at Rumah Rengayan Anak Ngumbang, Nanga Ruyak here today.
Dr. Wan Azizah said pepper produced in Sarawak, especially in Julau, was of highest quality in the world, but the price dropped due to stiff competition from Vietnam, Indonesia and India.
She advised the pepper smallholders to always maintain the quality of their product.
She said the main importers of pepper from Malaysia were Australia and Japan.
The price of pepper began to drop since two years ago, from about RM450 per 100 kg of black pepper, to only RM70 per 100 kg, but in some areas, the retail price could be as low as RM40 per 100 kg.
Dar Wan Azizah's visit to Sarawak is the first since she was appointed Deputy Prime Minister.
--BERNAMA