SIC confident of maintaining high turnout for MotoGP

Last Update: 05/11/2018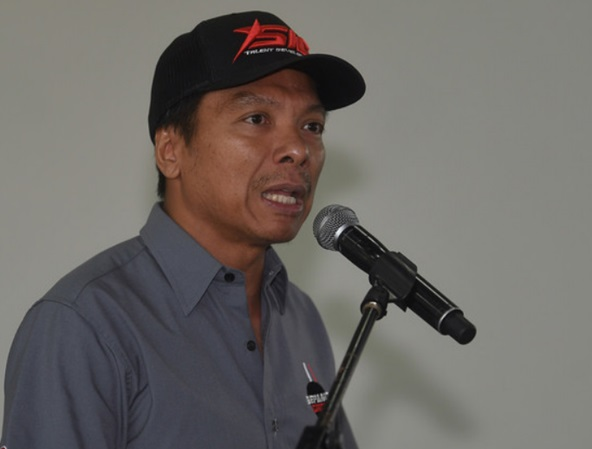 SEPANG, Nov 5 (Bernama) -- The record turnout on the final day of the Malaysia Motorcycle Grand Prix yesterday has raised race promoter Sepang International Circuit Sdn Bhd's (SIC) hopes of maintaining its spectator target for the next edition.
"I certainly did not expect more than 100,000 spectators on race day.
"This shows that we have the strong support of Malaysians and foreign tourists, especially the motor-racing fans," SIC chief executive officer Datuk Razlan Razali told reporters at the circuit yesterday.
According to statistics, 103,984 spectators turned up to watch the race yesterday, while 24,476 attended the free practice sessions on Friday and 41,367 the qualifying session on Saturday.
The previous highest attendances on race day (Sunday) were 97,457 last year and 95,316 in 2016.
The total turnout for the three-day Grand Prix this year was 169,827, exceeding last year's record of 166,486 and 161,553 in 2016.
"Like what Prime Minister Tun Dr Mahathir (Mohamad) said in the programme book this year, MotoGP is the flagship for Malaysia as there are local riders competing as well … so we get strong support," said Razlan.
According to him, the Hillstand G area was reopened this year to meet the high spectator demand.
"The last time this viewing area was opened was back in 1999. This year, about 10,000 fans converged on the area," he said.
Razlan admitted that all the teams were irked by MotoGP rights holder Dorna's decision to change the race schedule.
"They took the decision based on the weather forecast report, which said that it would rain the whole week around the Sepang International Circuit area.
"The race organisers announced the changes immediately after discussing it with SIC and spectators were duly informed, although some missed it.
"All the teams were initially angry with the decision taken by Dorna as they viewed it as a major move. Then, seeing what happened today (yesterday), they understood and felt that it would be good to do the same again if the need arose next time," he said.
However, Razlan said that despite the positive reaction, they have not made a final decision on next season's schedule.
-- BERNAMA