Fire victims receive contribution from Mat Sabu

Last Update: 01/11/2018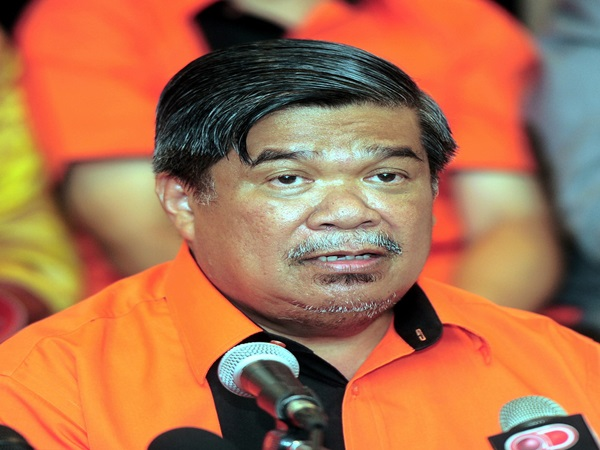 PORT KLANG, Nov 1 (Bernama) -- A married couple whose home in Pangsapuri Taman Pendamar Indah 2 here caught fire last Monday, today received a RM1,000 donation from Defence Minister Mohamad Sabu to help them get through the difficult time.
Mohamad, who is Kota Raja Member of Parliament, handed the contributions to P. Subramaniam, 52, when he visited the burnt unit today.
"Only one unit was badly affected by the fire, but if there are other units which were affected by the incident, we urge the occupants to lodge a report with the fire brigade and police who will check if they are still safe for occupation or not," he told reporters when met after his visit to the burnt unit today.
Also present was Klang Fire and Rescue Head Samsol Maarif Saibani.
Mohamad said further aid from the Kota Raja Parliamentary office, Sentosa State Assemblyman office and the Selangor government will be given to the fire victims after the fire brigade submits a report on the incident.
Meanwhile, Samsol Maarif said the 8.40 p.m. fire was believed to have been caused by leakage from the cooking gas cylinder, causing an explosion and a wall to collapse.
"During the incident, the occupants were not home. The gas could have filled up the unit, and when they came home and switched on the lights, it caused an explosion, resulting in a wall of the second-floor collapsing to the ground floor.
"As a result of the explosion, the unit was totally burnt and investigations found that nearby homes were also damaged. We urge the occupants to lodge a report with the fire department for further checks," he said.
Meanwhile, Subramaniam, a security guard at a factory, thanked Mohamad for visiting him at the Pandamaran Jaya Community Hall where he is temporarily staying, and giving him a contribution.
He said the money would be used for daily needs as the fire had destroyed everything he owned.
--BERNAMA