MP who allegedly molested minor not seen at Bukit Aman

Last Update: 30/10/2018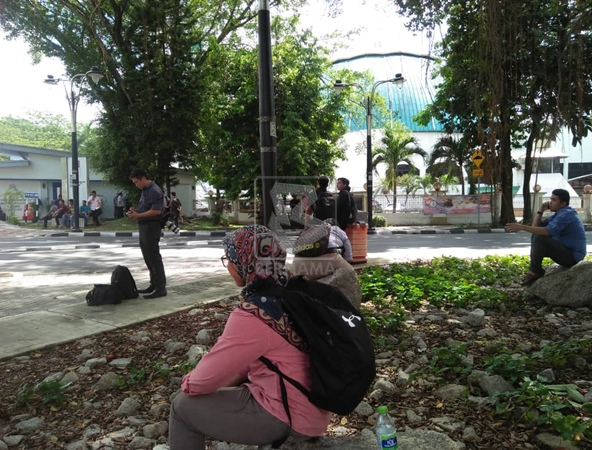 KUALA LUMPUR, Oct 30 (Bernama) -- As of noon today, there were no signs of the Member of Parliament from Perlis who was asked to be present at the Federal police headquarters (Bukit Aman) here to give his statement regarding an investigation into alleged sexual assault of an under-aged girl.
Media personnel including from Bernama who had gathered outside the main entrance of Bukit Aman as early as 8.30am "were not in luck" as there were no signs of the MP.
Perlis police chief SAC Noor Mushar Mohamed when contacted by Bernama yesterday had said the questioning session would be held at Bukit Aman because the MP was not in Perlis but in Kuala Lumpur on political matters.
It is understood that a police report was lodged recently alleging that a 15-year-old-girl was molested by the MP, but it was later withdrawn by her family.
However, police are still continuing their investigations under Section 14(a) of the Sexual Offences Against Children Act 2017. The case is being handled by Bukit Aman's Special Victims Unit.
-- BERNAMA