AEON BIG's foodbank aimed at reducing people's burden

Last Update: 30/10/2018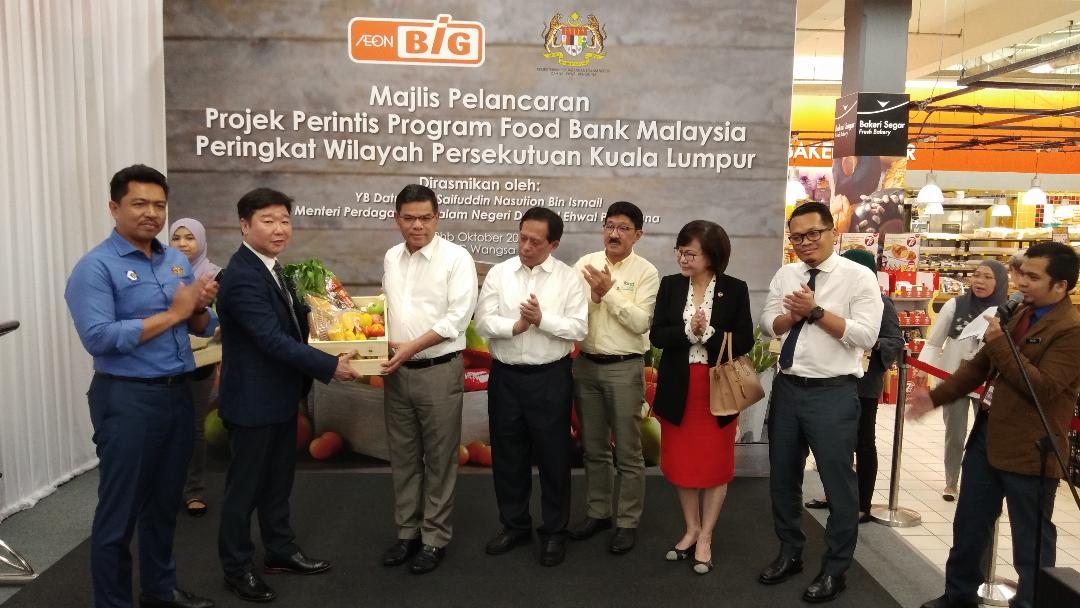 KUALA LUMPUR Oct 30 (Bernama) -- Hypermarket chain, AEON BiG has taken an early measure of implementing the 'Zero Waste' programme which can indirectly help reduce the cost of living for the people.
The Kuala Lumpur-Level Malaysia Food Bank Programme pioneer project, launched today, was in response to the Domestic Trade and Consumer Affairs Ministry's proposal for excess food from the retail industry be controlled through corporate social responsibility.
"As a responsible retail business company, we believe this programme can achieve its objective of collecting unsold excess food to be channelled to the target groups, hence indirectly helping to reduce the cost of living," said AEON BiG managing director, Masayoshi Masuda, at the project launch.
Masuda said the group of volunteers from Kechara Food Kitchen and Food Aid Foundation would collect the excess food gathered to be distributed to needy families in the vicinity of AEON BiG hypermarkets across the country beginning Nov 1.
The project was launched by Domestic Trade and Consumer Affairs Minister, Datuk Seri Saifuddin Nasution Ismail at AEON BiG, Wangsa Maju.
"The ministry will implement the Food Bank programme nationwide, whereby all retailers will play their role in reducing excess food starting January, 2019.
"However, I am happy that AEON BIG has taken the initiative earlier, before the nationwide implementation," the minister said.
The excess food gathered for today will be distributed to 200 needy families from the Desa Rejang People's Housing Project (PPR), the biggest PPR in the Federal Territory of Kuala Lumpur.
-- BERNAMA