Panel to fix dates, duration for Bukit Kukus landslide inquiry by next week

Last Update: 28/10/2018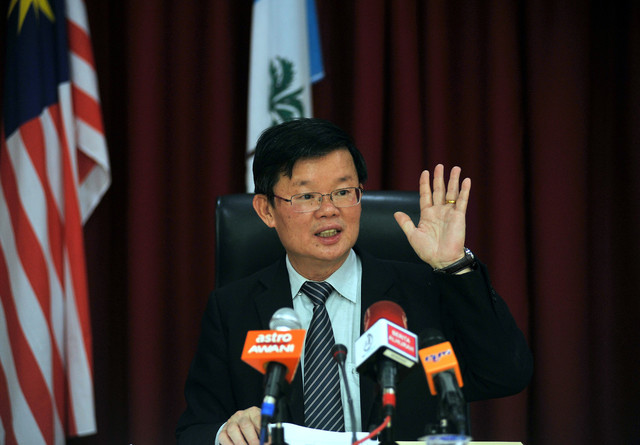 GEORGE TOWN, Oct 28 (Bernama) -- The duration and dates of inquiry into the landslide that killed nine foreign workers at the Bukit Kukus paired road project site in Paya Terubong, will be set next week.
Chief Minister Chow Kon Yeow said he believed Deputy Chief Minister 1 Datuk Ahmad Zakiyuddin Abdul Rahman, who is the chairman of the special committee set up to investigate the cause of the landslide, would complete the task soon.
"We know everybody wants to know the cause of the landslide in Bukit Kukus.
"Hopefully by next week the chairman can set the duration required and also the date for the committee to meet so that the task can be completed as soon as possible," he told reporters after opening the "Last Sprint for SPM 2018", a motivation talk for SPM students organised by the Tanjung Division of the Parti Pribumi Bersatu Malaysia here today.
Last Wednesday, the Penang government announced that a special committee had been set up to investigate the cause of the landslide, and its members would include State Works, Utilities and Flood Mitigation Committee chairman Zairil Khir Johari, an engineer from the State Secretary's Office and a representative of the Institution of Engineers, Malaysia.
The incident was the second of such incident in the state after the landslide at the site of an affordable housing project at Lengkok Lembah Permai, Tanjung Bungah last year, which killed 11 workers.
Commenting on the findings of the investigation into the Tanjung Bungah tragedy, Chow said the investigation committee had so far conducted hearings involving eye witnesses and all relevant parties.
"The investigation committee is now in the midst of drafting the report and the time has been extended until April 2019. We hope this is the last extension as it (the committee) has taken a long time to complete it," he said.
-- BERNAMA