Contract extension for Perpaduan teaching staff based on requirement

Last Update: 28/10/2018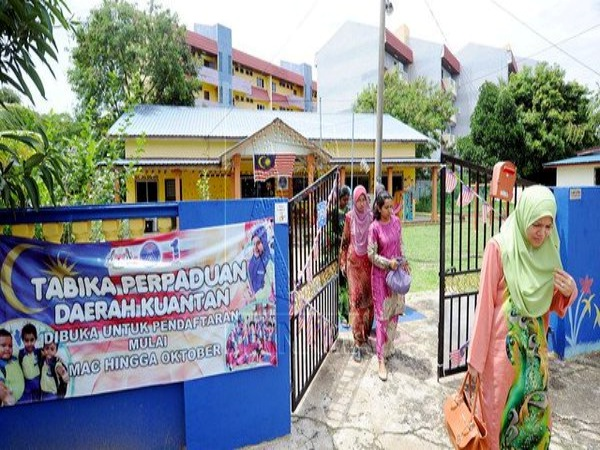 TASEK GELUGOR, Oct 28 (Bernama) -- The contract extensions for teaching staff at Perpaduan kindergartens and nurseries will depend on the requirements of the respective states.
Deputy Minister in the Prime Minister's Department Datuk Dr Md Farid Md Rafik said at present the National Unity and National Integration Department will focus on the quality of education and only select qualified staff for the purpose.
"That (contractual extension) is according to the needs of each state... We are more focused and want to encourage them (educators) to have proper qualifications.
"The department is in the process of ensuring that all kindergarten teachers have a Diploma in Early Childhood Education within the next five years," he told reporters after officiating the national-level Perpaduan Kindergarten and Permata Perpaduan Nursery Excellence Award Ceremony here today.
Md Farid said the introduction of the 'holiday courses' initiative provided teachers with the opportunity to pursue an education up to the diploma level, fully funded by the government.
In the meantime, Md Farid reminded the community, especially parents that Perpaduan preschools were of high quality, in line with the National Pre-School Standard Curriculum (KSPK) standards set under the Ministry of Education.
"In order to ensure the quality and standard of Perpaduan preschools are on the same level at all government agencies, they use the KSPK syllabus to develop students' potentials comprehensively in terms of physical, emotional, spiritual, intellectual, and social aspects, in a safe environment.
"To date, there are 41 Permata Perpaduan nurseries using the Permata curriculum that focuses on children between two and four years old. The government is committed to ensuring that all children receive systematic education from as early as age two," he said.
As of June 2018, 1,781 Perpaduan preschools have been recorded to be in operation since it was introduced in 1976.
-- BERNAMA