Husband, wife receive PhD at UniMAP

Last Update: 27/10/2018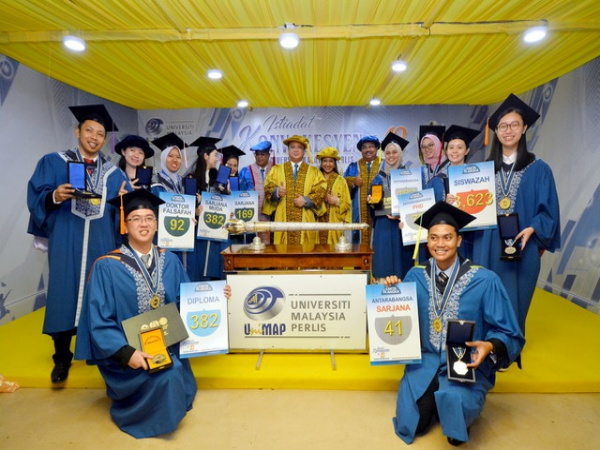 ARAU, Oct 27 (Bernama) -- A married couple took their togetherness to another level when they both received their doctorate degrees in engineering at the 13th Universiti Malaysia Perlis (UniMAP) convocation ceremony in Pauh Putra here today.
Nor Zaiazmin Yahaya, 40, and his wife Noraini Othman, 40, described the years spent on completing their PhD studies in five years as very challenging, especially when they had a handicapped visually-impaired child who needed close attention.
"My wife and I were pursuing our PhD at the same time and it was not easier managing four small children, including a special child, and I have to admit there were times when I almost gave up," Nor Zaiazmin told reporters after the couple's convocation ceremony today.
However, Nor Zaiazmin, a lecturer, said the struggle became less difficult as the children grew up, and now they were between the ages of seven and 14, with the handicapped one being 12.
-- BERNAMA