Penang govt to raise minimum age for marriage - Chong Eng

Last Update: 20/10/2018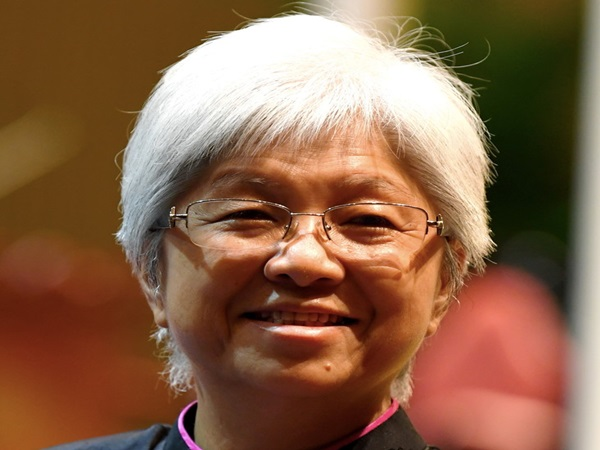 GEORGE TOWN, Oct 20 (Bernama) -- The Penang government will raise the minimum age for marriage for both civil and Syariah law from 16 to 18 years old.
Penang Women, Family, Gender and Non-Islamic Religion committee chairman Chong Eng said the earliest period to table the amendment of the minimum age for marriage to the state executive council meeting was by May next year.
"Hopefully, the amendment will be approved and will be taken to the state constituency," she said during the forum at the Seberang Perai Municipal Council (MPSP) auditorium today.
Aside from age, Chong also highlighted other factors that both parties needed to consider including their financial stability, maturity, education, responsibility and so on before considering marriage.
"Even if you have well passed the minimum age required for marriage, if either or both sides lack the abilities to be well prepared in life, or unable to take responsibility to manage a family, then they shouldn't marry," she said, adding that social issues will emerge if otherwise.
Chong was one of the five panellists for the forum discussion titled "Perkahwinan Bawah Umur: Apa Kata Anda". Other panellists included lawyer Ahmad Munawir Abdul Aziz, Penang Mufti Datuk Dr Wan Salim Wan Mohd Noor, activist Syed Azmi Alhabshi, and children psychiatrist Dr Zasmani Shafiee.
Meanwhile, Ahmad Munawir said a child marriage could no longer be used as an excuse for sex offenders to drop all charges for statutory rape.
He said with the recent amendment to the Criminal Procedure Code (CPC), the victim had to appear before the judge personally to voice out their concerns.
"One of the issues concerned was the safety of the victims, and with the new CPC, the victim are safe from threats from any external factors," he said.
The Section 376 of the Penal Code stated that whoever commits rape shall be sentenced with imprisonment up to a maximum of 20 years and shall be liable to whipping.
According to the Department of Social Welfare (JKM), there is a total of 10,000 cases of Islamic child marriages and 4,999 non-Islamic child marriages reported from 2007 to 2017.
-- BERNAMA