I was only fulfilling invitations - Anwar

Last Update: 05/10/2018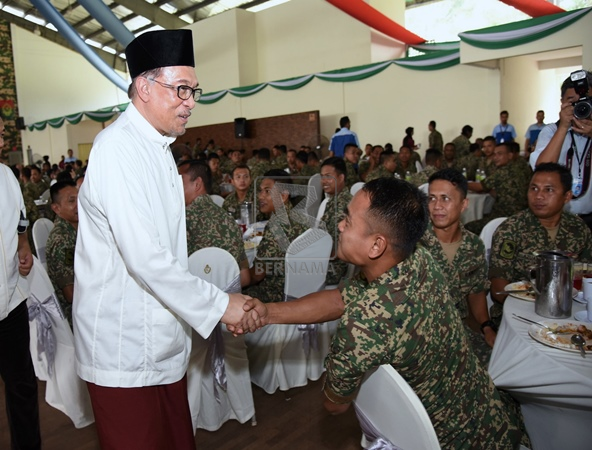 PORT DICKSON, Oct 5 (Bernama) -- Pakatan Harapan (PH) candidate for the Port Dickson parliamentary by-election Datuk Seri Anwar Ibrahim today defended his decision to attend programmes at a military camp and mosques, saying he was only fulfilling the invitations he received.
Thus, he said, the question of using government programmes and mosques to campaign for the election did not arise.
"They invited me to go for prayers, give a speech. So, I gave a speech. I also know of Independent candidates who are going to mosques and giving talks," Anwar said when met by reporters at an event with rural entrepreneurs and Sahabat Amanah Ikhtiar Malaysia here today.
He was asked to comment on the allegations of several Independent candidates including his former personal assistant Mohd Saiful Bukhari Azlan who was reported to have said that there were candidates using government assets to campaign, besides speaking at mosques.
The by-election on Oct 13 sees a seven-cornered fight involving Anwar, PAS candidate Mohd Nazari Mokhtar and five independent candidates including Mohd Saiful Bukhari and former Negeri Sembilan menteri besar Tan Sri Mohd Isa Abdul Samad.
-- BERNAMA