Sabah to address late birth registration of children from mixed marriages

Last Update: 28/09/2018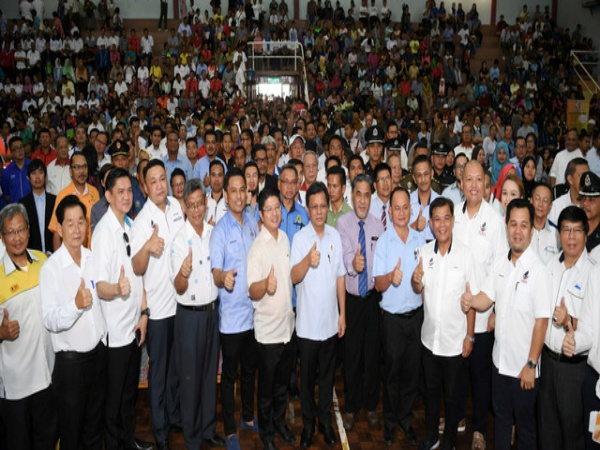 KENINGAU, Sept 28 (Bernama) -- The Sabah government is to address the issue of late registration of the births of children from mixed marriages, where one parent is a Malaysian.
Sabah Chief Minister Datuk Seri Mohd Shafie Apdal said a system is needed to not only resolve the problem but also to make sure those children would not be left out in securing an education in this country.
"Young kids cannot go to school without proper identification documents. We are concerned for their wellbeing," he told reporters when met after a 'Day with the Chief Minister' programme here today.
Mohd Shafie said there is also a need to streamline regulations whereby either parent who is a local can register the births of their children.
"We must have a system, for example, if one of the parents is a local (while the parent with a different nationality is absent in the family), we must consider (the local parent to register the children's birth).
"But, under the law, only the wife is considered. If the husband is a local and the wife is not around, then he can't get it (register children's birth)," he said.
On a request from Keningau district officer Yusof Osman on establishing a security command centre in the district, Mohd Shafie said the matter would be discussed at the meeting of the State Security Committee which he chairs.
Earlier, Yusof said Keningau was prone to the entry of illegal immigrants as the district shared a border with Kalimantan, Indonesia.
Meanwhile, Chief Justice Tan Sri Richard Malanjum said nearly 40,000 cases of late registration of births in Sabah were settled since 2007.
He acknowledged the achievement through the setting up of a mobile court launched in March 2007.
When met during the programme, where the mobile court took part, Malanjum said efforts will continue to assist the people in late birth registration matters, especially in rural areas, as the courts are concerned with the wellbeing of locals without proper documentation.
"If we didn't have this (mobile court) programme, their (Malaysians') children will become stateless.
"And that's very sad because they are Malaysians and if they are to go to the hospitals, they will have to pay as if they are foreigners," he said.
-- BERNAMA