One man killed, another badly injured as train hits car

Last Update: 26/09/2018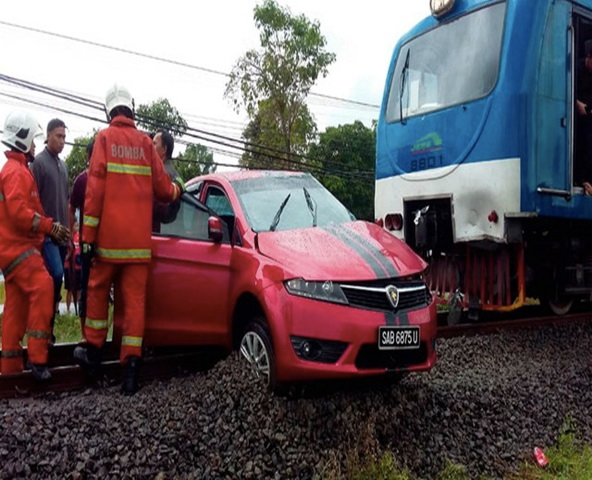 KOTA KINABALU, Sept 26 (Bernama) -- One man was killed and another was badly injured after their car was hit by a train and dragged for about 100 metres here today, according to the police.
Daniel Shafwan Omar, 21, died at about 4 pm at the Queen Elizabeth Hospital following the accident near the Petagas Memorial at 1.10 pm, said Kota Kinabalu District Police acting chief Supt George Abdul Rakman.
"The initial investigation showed that Daniel, who was the front-seat passenger, and the driver were negotiating their car from the Memorial area to the main road, Jalan Kepayan, when the accident occurred.
-- BERNAMA