KL's iconic buildings, laneways beautified with colours from Jotun

Last Update: 26/09/2018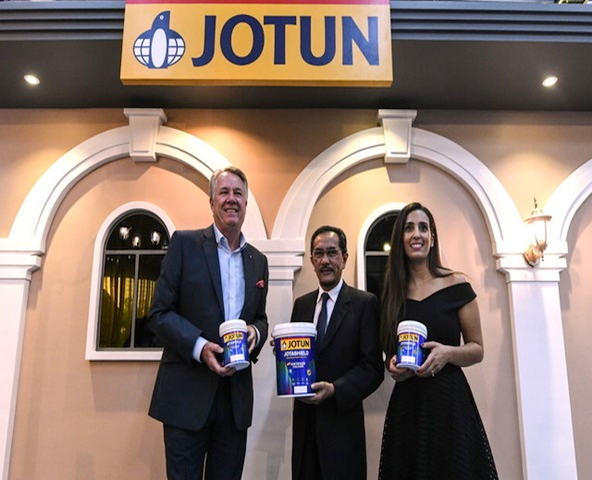 KUALA LUMPUR, Sept 26 (Bernama) – Several of the capital city's iconic buildings and laneways are being beautified with 2,500 litres of Jotashield Antifade Colours from Jotun.
The joint effort with Kuala Lumpur City Hall (DBKL) is aimed at protecting and enhancing the appearance of these significant locations, hence making this vibrant city even more attractive.
Jotun Malaysia and Singapore managing director, Eric Mallace said this first collaboration focused on the preservation of Malaysian culture and heritage through the improvement and beautification of Kuala Lumpur.
"Repainting some of Kuala Lumpur's most iconic laneways and buildings with Jotashield Antifade Colours ensures longer-lasting colour performance to keep them looking beautiful, besides coming with ultraviolet (UV) protection that lasts 50 per cent longer than before," he said at a press conference, here, today.
DBKL's City Planning Department director, Nurazizi Mokhtar said along with the campaign, DBKL is currently executing a new project with Think City, a wholly-owned subsidiary of Khazanah Nasional Bhd, to rejuvenate the laneways of Kuala Lumpur while building a resilient living environment for the local community.
"Lorong Yap Ah Loy, here, will be the first laneway to be revamped as part of this collaboration which includes setting up a pop-up to test the community's interest, followed by a review to gather the community's response and finally, the implementation stage to enhance the entire laneway, commencing this October."
He said the selected laneways would be among the first in Kuala Lumpur to be painted with the new Exterior Trends 2018 that has been developed in consultation with industry experts and professionals.
For more information on Jotashield Antifade Colours, check out the Facebook page and Instagram page of Jotun Malaysia.
Founded in 1926 in Sandefjord, southeastern Norway, Jotun is one of the world's biggest paint companies. Its colours are found on interior and outdoor walls in more than 100 countries around the world.
-- BERNAMA