Two men badly injured as train hits car

Last Update: 26/09/2018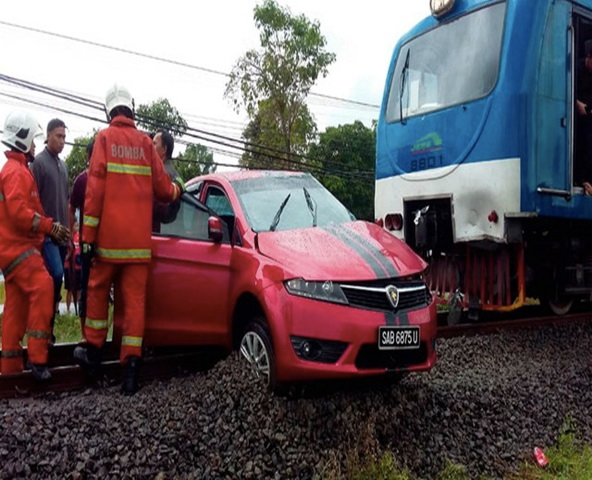 KOTA KINABALU, Sept 26 (Bernama) -- Two men were badly injured after their car was hit by a train and dragged for about 20 metres here today, according to the Sabah Fire and Rescue Department.
The accident happened at 1.10 pm near the Petagas Memorial when the car with the two men, in their 20s, was getting on to the main road, said the department operations centre.
The men were taken to the nearest hospital, it added.
The centre said it rushed 12 fire and rescue personnel to the location after being summoned at 1.18 pm.
-- BERNAMA