WORLD News List
My deal or no deal, defiant PM May says in Brexit speech to the nation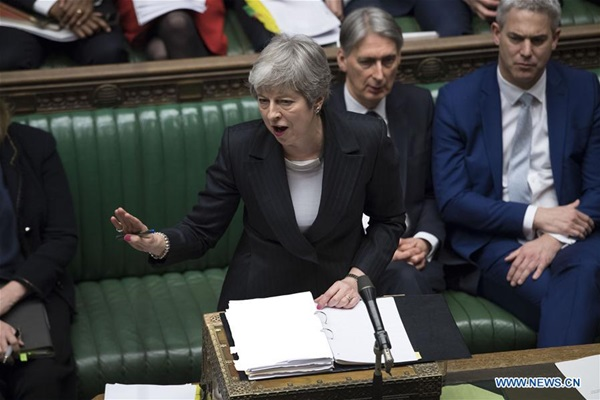 LONDON, March 21 (Bernama) -- Prime Minister Theresa May announced Wednesday she will not delay Britain's departure from the European Union (EU) beyond June, ruling out a further extension if MPs reject her Brexit deal, Xinhua news Agency reported.
Xinjiang to have more international flights
URUMQI, March 20 (Bernama) -- More air routes will be launched between Urumqi, capital of northwest China's Xinjiang Uygur Autonomous Region, and Asian and European destinations, to boost communication between the region and cities along the Belt and Road Initiative, reported Xinhua news agency.
Trump notes support for Brazil joining NATO, OECD
US President Donald Trump on Tuesday indicated that he may support Brazil to join the North Atlantic Treaty Organization (NATO) and the Organization for Economic Co-operation and Development (OECD), as the two nations expected to further their economic cooperation, Xinhua news agency reported.