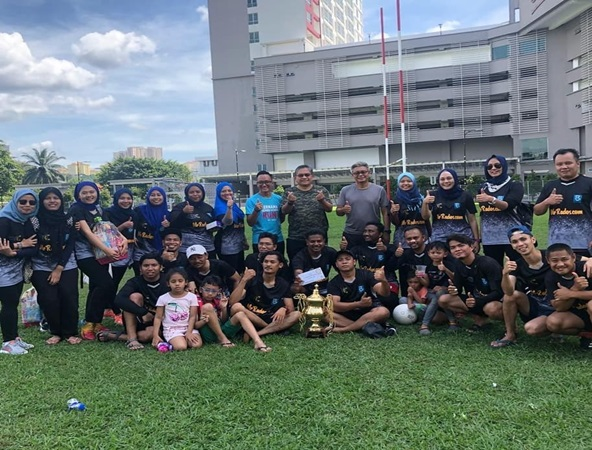 KUALA LUMPUR, Jan 12 (Bernama) – The 2019 Bernama Staff Club (KKB) Football and Netball Championships today were well received by the national news agency's staff.

Bernama Editor-in-Chief Datuk Zakaria Abd Wahab said the events which were held at Universiti Teknologi Malaysia (UTM) Kuala Lumpur, and attended by nearly 200 staff, were also able to further strengthen bonding between the staff and encourage them to adopt a healthy lifestyle.

He said Prime Minister Tun Dr Mahathir Mohamad himself had suggested that staff in the public and private sectors exercise 15 minutes daily as it was very important to avoid being burdened by the pressure of work.
.....