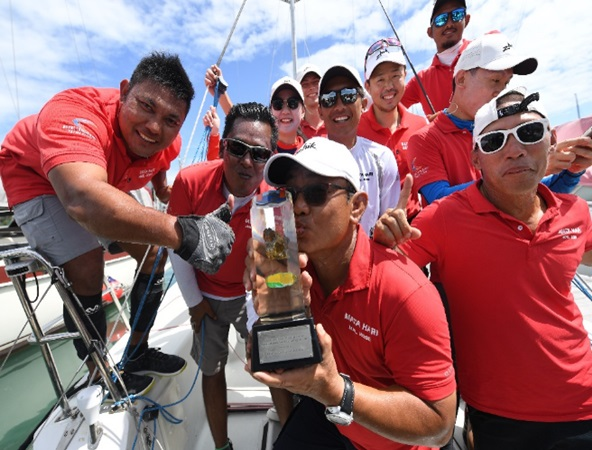 LANGKAWI, Jan 12 (Bernama) -- Malaysia's Mata Hari KL Registry stole the show when they won the IRC1 class for the fifth time in a row on the final day of the Royal Langkawi International Regatta (RLIR) 2019 here today and immediately announced plans to have more women as crew members next year.

Mata Hari accumulated 14 penalty points after 10 races to see off main challengers Megazip (20 points) of Russia and East Marine Emagine (25 points) of the United States.

Uminoko, also of Russia, finished fourth with 43 points, followed by Singapore's Meraki, 49 points.
.....