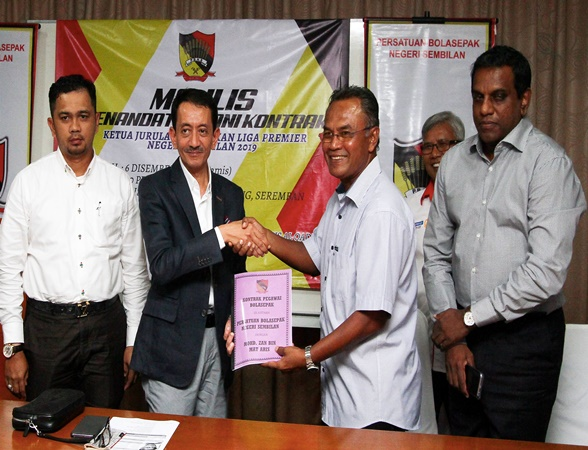 SEREMBAN, Dec 6 (Bernama) -- Negeri Sembilan will rely on the wisdom and experience of two veteran coaches to guide them in next season's Premier League.
Mat Zan Mat Aris, 60, has been appointed as their new coach while Mohamad Zaki Sheikh Ahmad, 59, will assist him.
Mat Zan was Melaka United coach this season while Mohamad Zaki was the head coach of Sarawak.
.....