EXCLUSIVE PRESS News List
"Leading Asian Trade Fair, STYLE Bangkok makes its grand return this October "
KUALA LUMPUR, July 15 (Bernama) -- STYLE Bangkok, the premier international lifestyle trade fair, will be held from 17 - 21 October 2019 at the Bangkok International Trade & Convention Centre (BITEC), Bangkok, Thailand. The exhibition spreads over Halls 98 - 104 of BITEC Bangna in an area covering more than 40,000 square meters. STYLE Bangkok's October edition brings together a vast selection of products guaranteed to interest both buyers and shoppers.
The Department of International Trade Promotion (DITP), Ministry of Commerce, aims to provide market opportunities for small and medium entrepreneurs and give them access to the global market, thus enabling them to grow into leading exporters of lifestyle products. The Fair will also underline Thailand's capacity and readiness to become the international hub for Lifestyle Products exhibitions. Some 50,000 participants are expected to attend with the value of purchase orders made at the fair projected to exceed 2 billion baht. The exhibitor estimates of 2,000 booths from 1,000 companies will showcase five main products groups at STYLE Bangkok 2019, namely fashion, furniture, gifts, home decorative items and household gods targeting traditional buyers as well as niche business groups such as hotel industry, the real estate sectors, interior decorators and designers and meeting the needs of every business sector. As part of the October edition of the Fair, the Department of international Trade Promotion (DITP) is hosting special exhibitions that specifically correspond to trends in modern society. The event will include exhibitions that integrate ideas for eco-lifestyle and spiritual living. Visitors will also be able to explore specific fashion and lifestyles products created from the original ideas of experts, such as the Qurated Fashion Incubation, and the Material Solution products. Those attending STYLE Bangkok will be able to see for themselves the extent to which Thai entrepreneurs have developed in responding to rapid global change and needs, whether in terms of raw material utilization, design or creativity.
Commemorating 10 Years The MICPA-CAANZ Programme
KUALA LUMPUR, July 15 (Bernama) -- 2019 marks the 10th anniversary of the relationship between MICPA and Chartered Accountants Australia and New Zealand (CA ANZ). Back in 2009, CA ANZ was known as the Institute of Chartered Accountants Australia (ICAA). A Memorandum of Understanding (MoU) was signed between ICAA and MICPA on February 24, 2009 to collaborate in providing a joint qualifying programme, i.e. the joint MICPA-ICAA Programme.


Through the joint Programme, MICPA conducted ICAA's Chartered Accountant Program
comprising 5 modules in Malaysia, but customised the Taxation module to cover the Malaysian taxation framework, thus making the Programme relevant to the local market. Hence 4 modules would be identical to that offered in Australia and the rest of the world, whilst the Taxation module would be set and marked by MICPA.
India´s largest and fastest-growing B2B Commerce, Moglix Raises $60 MN in a Series D round of funding!
NEW DELHI, July 15 (Bernama) -- Moglix, India's largest and fastest-growing B2B commerce company, announced closure of Series D round of funding of USD 60 Million. It was led by Tiger Global, Sequoia India and Composite Capital. Its current investors include Accel Partners, Jungle Ventures, IFC, Venture Highway and Tata Sons' Chairman Emeritus Ratan Tata.
Rahul Garg, Founder & CEO, Moglix, said, "We are excited to lead procurement transformation, building the right distribution model for modern India. I believe this change will impact how Indian suppliers, buyers, and overall B2B supply chain will shape up in the coming century. We are glad to have Tiger Global, Sequoia India and Composite Capital, join us in the journey. It is great to see how Moglix is on a major upsurge, growing at 300% YOY with an exuberant team. The funds will be critical in fueling expansion efforts by optimizing efficiencies in our focus areas such as technology innovation, analytics, and building & owning a wide logistics infrastructure network. We foresee an immense strength and scope of innovation in the B2B commerce space and the sectors we operate in."
Lubrizol Acquires Bavaria Medizin Technologie GmbH
The acquisition expands Lubrizol's medical device design, development and manufacturing capabilities and adds expertise in drug-coated balloons and innovative catheter-based products

CLEVELAND, July 15 (Bernama) -- The Lubrizol Corporation announces the acquisition of Bavaria Medizin Technologie GmbH (BMT), an innovative designer and manufacturer of both intravascular (coronary, peripheral, and cranial) and nonvascular devices, including drug-coated balloons, by its German subsidiary Lubrizol Deutschland GmbH from its current majority shareholder Custos Vermögensverwaltungs GmbH as well as from the minority shareholders.

This acquisition builds upon Lubrizol's expertise in precision thermoplastic extrusion and product development, establishing Lubrizol as a true end-to-end partner to the global medical device and pharmaceutical industries.
Bina Puri Wins RM303 Million Iraqi Roadwork Job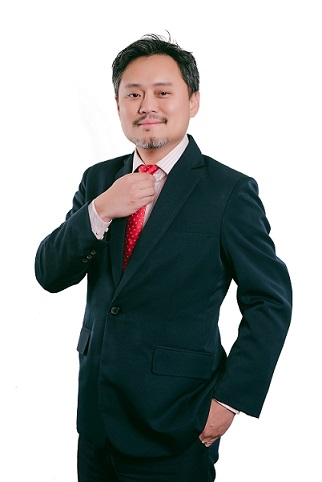 KUALA LUMPUR, July 15 (Bernama) -- Bina Puri Sdn Bhd, a wholly-owned subsidiary of Bina Puri Holdings Bhd has successfully secured a new international contract in June 2019, for the Proposed Dual Lane Road from Al-Islah Junction to Al-Jabayish at Nasirya City, in the Province of Thi Qar, Southern Iraq, worth IQD87billion (approximately RM303 million) Bina Puri said in a filing to Bursa Malaysia.
The roadwork project, awarded by the Thi Qar Governate, Republic of Iraq includes the construction of 74.5km dual lane road with 7 bridges ranging from 14m-87m length, complete with all road accessories such as guardrails and street lighting, with work duration of 36 months.
Huge National Collaborative Effort to Screen for Hepatitis C as Over 100 Sites Invite the Public to be Tested For Free in Conjunction With World Hepatitis Day 2019
KUALA LUMPUR, July 15 (Bernama) -- In preparation for World Hepatitis Day, celebrated globally on the 28th July 2019, Ministry of Health Malaysia with its collaboration partners Drugs for Neglected Diseases initiative (DNDi) and the Foundation for Innovative New Diagnostics (FIND) will ensure that all Malaysians have the opportunity to be tested and treated for Hepatitis C (if found positive) for free. This initiative is the biggest national screening event ever attempted by our Government and will play a significant role in our Hepatitis C elimination efforts towards 2030. This initiative will also help to support and accelerate the scale-up activities of Hepatitis C screening in-country.
The Ministry is hopeful that this campaign will help us to provide the public with this 'test-and-treat' opportunity that will span from 15th July to 21st July 2019. We have shortlisted over 100 specially designated screening sites in hospitals and primary healthcare centres (including 25 FIND study sites https://www.finddx.org/).
AICB Promotes Accountability, Integrity and Professionalism to Further Strengthen Growth and Resilience in Banking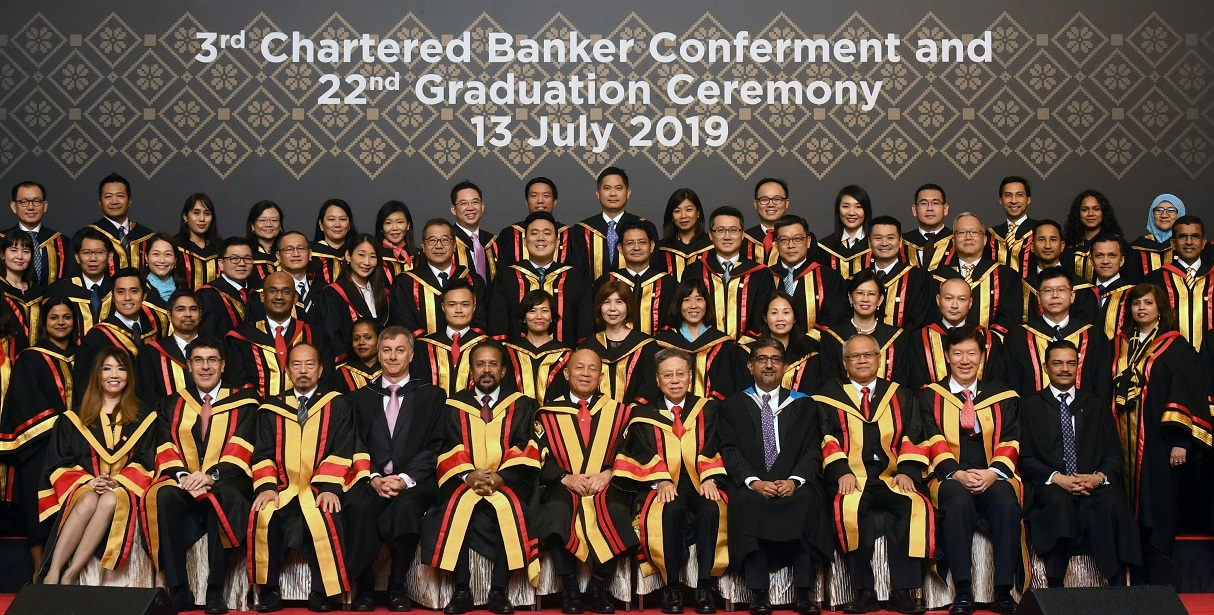 KUALA LUMPUR, July 15 (Bernama) -- With technology revolutionising industries and banks transitioning to a borderless cyber ecosystem, world-class banking talent who possess knowledge, competence and transparency will continue to be a key determinant of success for banks seeking to navigate digital transformation.
This was the timely message emphasised by Asian Institute of Chartered Bankers (AICB) Chairman Tan Sri Azman Hashim at the 3rd Chartered Banker Conferment and 22nd Graduation Ceremony. Held on 13 July at the Kuala Lumpur Convention Centre, the ceremony featured the conferment of the prestigious Chartered Banker designation on over 100 eminent bankers, who represented the third cohort of banking professionals in Malaysia to be awarded the qualification.