EXCLUSIVE PRESS News List
50 Local Entrepreneurs Took Part In the First-ever Radia Entrepreneurs' Bazaar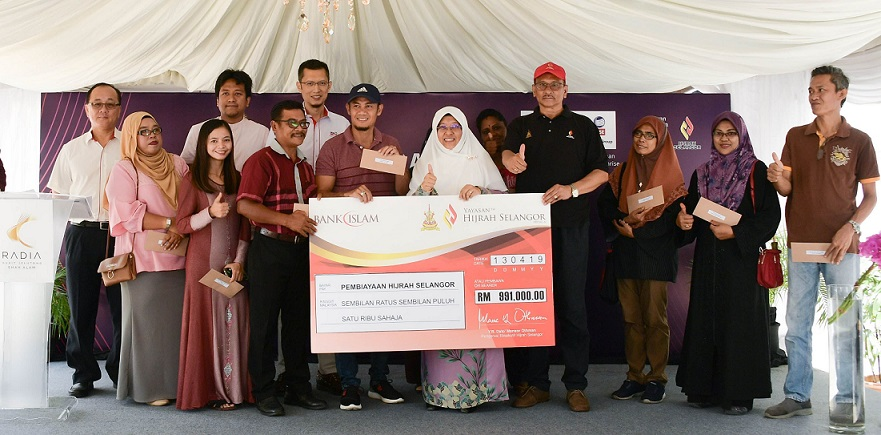 KUALA LUMPUR, April 15 (Bernama) -- Radia, the RM1.6 billion integrated development by Sime Darby Sunrise Sdn Bhd located at the heart of Bukit Jelutong in Shah Alam, hosted its first-ever Radia Entrepreneurs' Bazaar. The Bazaar, which was co-organised by Yayasan Hijrah Selangor, an integrated microcredit body under the purview of the Chief Minister of Selangor, was held on 13 April 2019 from 10 am to 5 pm. This fun-filled and exciting entrepreneur bazaar was graced by Haniza Talha, member of the Selangor State Legislative Assembly for Lembah Jaya and State EXCO for Housing and Urban Living and Mohd Najwan Halimi, member of the Selangor State Legislative Assembly for Kota Anggerik.
Dato' Wan Hashimi Albakri Wan Ahmad Amin Jaffri, Chief Operating Officer (Township Development) of Sime Darby Property said, "The partnership with Yayasan Hijrah Selangor opens opportunities for local entrepreneurs to promote their products and expertise. As a property group that cares about our community, we always do our best to support the development of local businesses and talents. Radia is an excellent choice for the inaugural bazaar's venue as it is conveniently located in the centre of the township and easily accessed by Bukit Jelutong residents and the public. We are pleased to welcome everyone to Radia, a development that was shaped from a shared inspiration between Sime Darby Property and UEM Sunrise Berhad, bringing together the expertise of two established and highly capable companies in creating a significant development in Bukit Jelutong."
PIKOM Welcomes Digital Tax Announcement
KUALA LUMPUR, April 15 (Bernama) -- PIKOM, the National ICT Association of Malaysia, is supportive of the Malaysian Government's stance to impose a 6% digital tax on foreign service providers as of 1 January 2020.

"The digital tax creates a level playing field for local players," said PIKOM chairman Ganesh Kumar Bangah of the 6% that will be imposed on imported online services, including software, music, video and digital advertising.
PETRONAS to Acquire Asia's Leading Distributed Energy Solutions Provider
KUALA LUMPUR, April 15 (Bernama) -- PETRONAS today announced that it has entered into an agreement with I Squared Capital, a leading global infrastructure investor, to acquire 100% interest in Amplus Energy Solutions Pte Ltd, also known as M+, a leading Singapore-based company with a portfolio of distributed, renewable energy assets in Asia.

The acquisition, which is expected to be completed later this month, marks PETRONAS' international foray into renewable energy.
PUCM Assist China Enterprises To Invest In Malaysia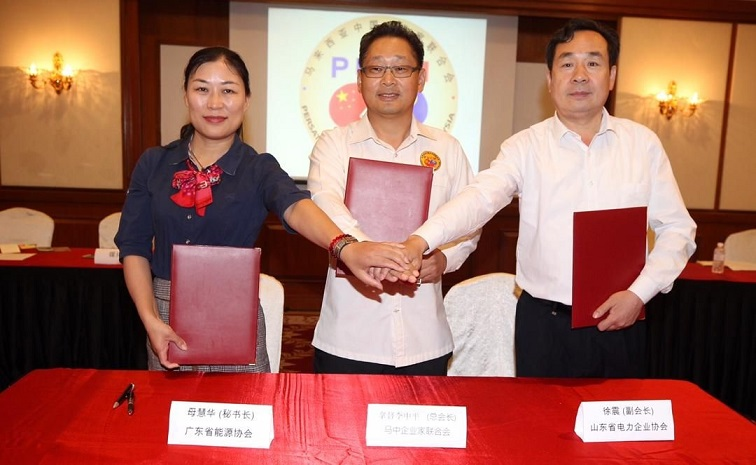 KUALA LUMPUR, April 15 (Bernama) -- China Entrepreneurs Association in Malaysia(PUCM) on 13 April 2019 signed a strategic cooperation agreement with the Shandong province electric Power Enterprise Association and the Guangdong Energy Association to jointly strive for corporation between China and Malaysian companies in the power energy market.
Shandong Province Electric Power Enterprise Association was established in 2008 with more than 800 members. The association has 11 professional committees inclusive of power generation, new energy, electricity sales, power engineering, power equipment, power design, power security, education and training, network security and information technology, quality & financial management.
EXIM Bank Malaysia Announces the Appointment of Dato´ Feizal Mustapha as its New Chairman
KUALA LUMPUR, April 15 (Bernama) -- Export-Import Bank of Malaysia Berhad (EXIM Bank) has appointed Dato' Feizal Mustapha as its new Chairman with effect from 9 April 2019. Dato' Feizal succeeds Datuk Mat Noor Nawi who retired from the Bank on 30 September 2018.
Dato' Feizal has over 25 years experience in the country's capital market, covering a multitude of areas through his various management capacities and leadership roles. His extensive experience and market knowledge renders him a frequent speaker on the subject matter in the domestic market and internationally.
Tesco Charity Walk Event For Underserved Schools
JOHOR BAHRU, April 13 (Bernama) -- The serene park of Hutan Bandar Mutiara Rini on Saturday morning came alive as over 2,000 participants walked the scenic route and enjoyed activities and performances during the event of Tesco Walk for Kids 2019, organized by Tesco Malaysia.
The charity walkathon held at Tesco Mutiara Rini where families, children, students, teachers and local community walking a 3km and running a 5km scenic route within the hypermarket compound and the park vicinity. The Walk for Kids is a Tesco annual fundraising event to support nine underserved schools in Johor, as part of the Tesco – PINTAR Foundation School adoption programme.