EXCLUSIVE PRESS News List
Know You Can Make A Difference At AXA Hearts In Action Run 2019!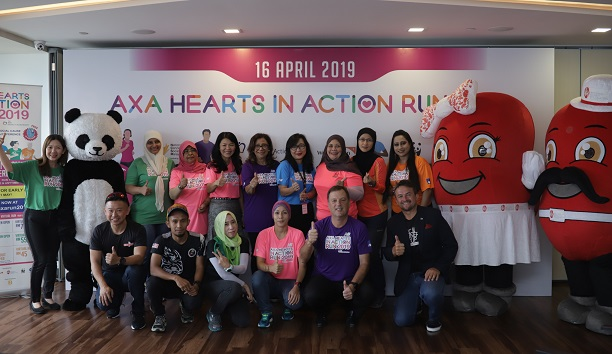 KUALA LUMPUR, April 17 (Bernama) -- AXA Hearts in Action Run 2019 returns for the 5[th] consecutive year with a strong commitment to advocate for 5 social causes and a more challenging running experience. The run is set to kick off at Dataran Merdeka, Kuala Lumpur on 21[st] July 2019 and this will be the first year where the half-marathon category is introduced to attract runners who wish to go for a more challenging category.


AXA Hearts in Action Run has grown to become a significant running event in Malaysia that draws thousands of runners every year to run for better health and most importantly, for a good cause. This year's theme "Know You Can Make A Difference" reinforces AXA Affin General Insurance's (AAGI) commitment to be an encouraging partner, supporting runners to champion a social cause close to their heart.
Jumio Announces Executive Leadership Promotion
PALO ALTO, Calif., April 17 (Bernama) -- Jumio, the leading AI-powered trusted identity as a service provider, today announced the promotion of Robert Prigge to president. Prigge has been the chief revenue officer since 2016 and drove triple-digit growth during his tenure. As president, he will oversee all aspects of the company and guide the company through its next phase of innovation and growth.
Jumio's board of directors issued the following statement: "Robert Prigge brings deep experience in the digital identity and cybersecurity space, and comes with excellent leadership skills and experience to take Jumio to its next phase of growth. With his track record of success as the company's chief revenue officer, we trust Robert to make additional investments in creativity, technology and talent to drive continued growth and enhance Jumio's proposition to clients and its expanding partner base."
China's foreign ministry puts Tianjin on world map
TIANJIN, China, April 17 (Bernama) -- Northern Chinese coastal city Tianjin was put on the global map Tuesday as China's Ministry of Foreign Affairs (MFA) and the municipal government held a promotion event. Titled "China in the New Era: A Dynamic Tianjin Going Global", the event attracted about 500 guests including government officials and foreign diplomats in China.

Tianjin is the first municipality to be promoted by the MFA, which is launching a global promotion campaign for Chinese provincial regions and cities. Designed to promote the achievements of Tianjin's development in the 70 years since the founding of the People's Republic of China, the event included an introduction to Tianjin's economic and social development, exhibitions, exchanges between Chinese and foreign guests, display of featured cultural performances and local food tasting.
GrabFood, Now Available on Grab, the Everyday Super App
KUALA LUMPUR, April 16 (Bernama) -- Grab today announced that Malaysia's fastest growing food delivery service, GrabFood, will be 'moving back home' to Grab, the Everyday Super App. This move will see a more convenient app experience for partner restaurants and delivery partners whilst GrabFood customers no longer need to have a separate app.
This milestone which is timely with GrabFood's first anniversary of delivering Malaysia's local and favourite delicacies right into the hands of food lovers, further strengthens Grab's position as Southeast Asia's leading everyday super app.
Hack The Hackathon for RM15,000 and a Job with Hong Leong Bank
Can You Hack It,
Hong Leong Bank's Banking and FinTech product and talent discovery 24-hour hackathon returns for a second time, offering amazing participants with a knack for digital innovation and curiosity in understanding the customer journey a one of kind opportunity.


KUALA LUMPUR, April 16 (Bernama) -- Can You Hack It
, a 24-hour hackathon by Hong Leong Bank Berhad ("HLB" or "the Bank") is back for the second time following its debut success last year. Registration is now open and more information is available at https://www.hlb.com.my/canyouhackit/. You'd better hurry though as the closing date for entries to the event is soon!

To be held on 27 and 28 April 2019 at Menara Hong Leong in Damansara City, Can You Hack It
is a unique initiative by HLB under its digital innovation push, offering prizes of RM15,000 in cash, potential employment opportunities at Malaysia's Best Digital Bank (as named by AsiaMoney Awards 2018), and even further funding and support for incubator or accelerator programmes for promising projects that are presented.
CheongKwanJang Empowers Malaysians with Nutritious and Uniquely Flavourful Korean Red Ginseng-Infused Local Delicacies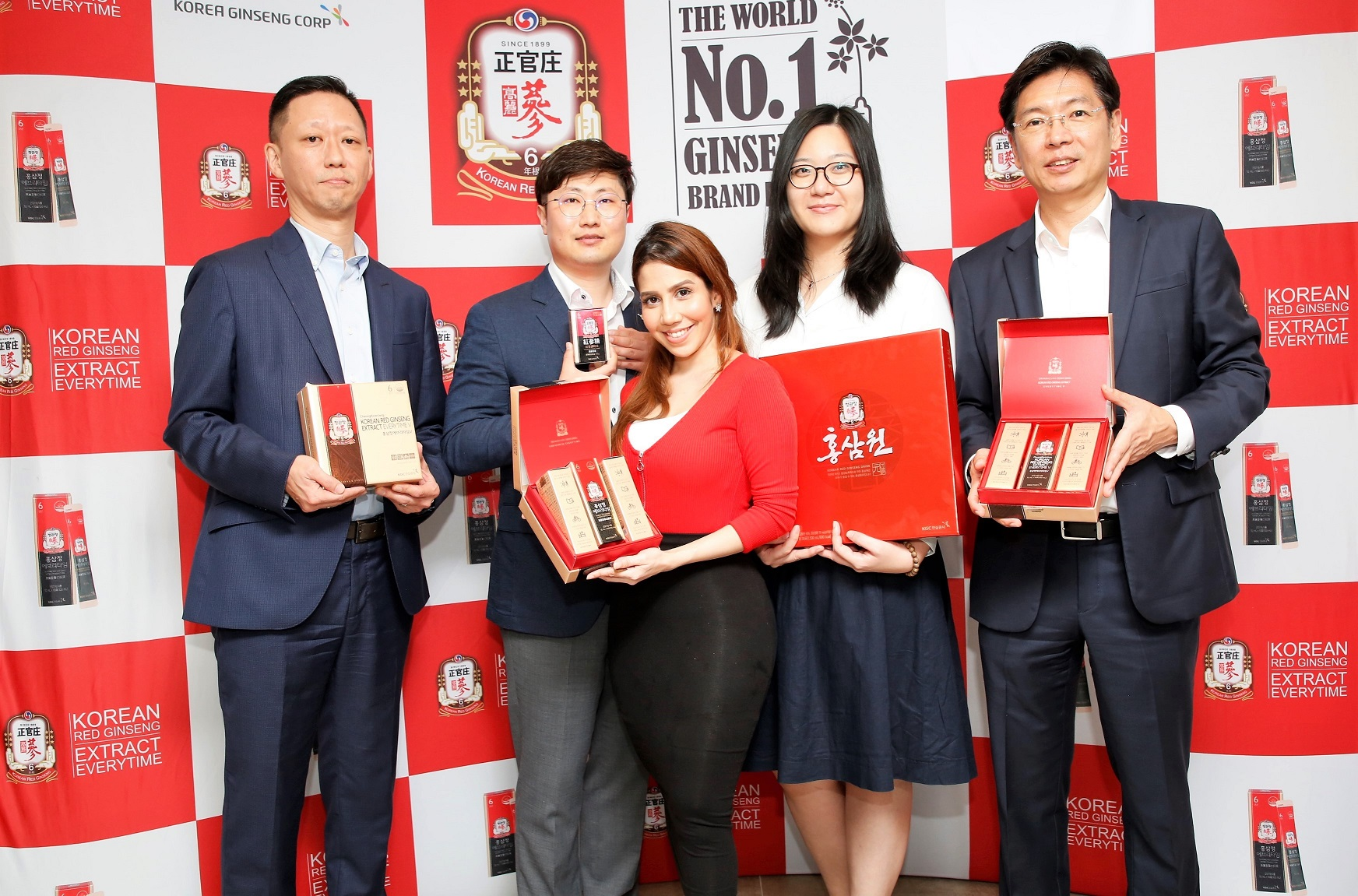 KUALA LUMPUR, April 16 (Bernama) -- Korea Ginseng Corporation (KGC) takes everyday Malaysian delectable cuisines to all new heights, incorporating additional nourishment and health benefits through its traditional and authentic Korean Red Ginseng ingredient.
Recognizing the importance of promoting a healthier lifestyle in the form of wholesome easy-to-make recipes, KGC has partnered with international celebrity chef and media personality, Chef Anis Nabilah via unique cooking demonstration and workshop sessions held for members of the media.
Uniphore Appoints Annie Weckesser As Chief Marketing And People Officer
CHENNAI, India & PALO ALTO, Calif., April 16 (Bernama) -- Uniphore, the global conversational AI technology company, announced today it has expanded its leadership team and appointed Annie Weckesser as Chief Marketing and People Officer. In this role, Weckesser will lead all aspects of Uniphore's global marketing and communications, as well as the company's talent strategy and management.
For the past three years, Weckesser was part of the leadership team at NIO, a next generation car company, leading U.S. communications from start up to IPO. Prior to NIO, Weckesser held various strategic communications and marketing roles for nine years for Cisco, the global technology giant. Throughout her career, she has counselled and partnered with some of the world's most senior corporate and government leaders and their teams.