EXCLUSIVE PRESS News List
BERNAMA Radio Now Known As Stesen Berita Bisnes Anda
KUALA LUMPUR, Nov 15 (Bernama) -- BERNAMA Radio has changed its name to Stesen Berita Bisnes Anda with effect from Oct 1, 2019.
The radio station which formerly broadcasts domestic, regional and world news including live field sports, traffic, weather and stock market reports and talk shows in Malay, is now a dedicated Malay language business radio station.
Stesen Berita Bisnes Anda will broadcast the latest business news including talks and discussions centred on entrepreneurial and business development.
Overseas Chinese Cultural Exchange and Cooperation and the Guangdong-Hong Kong-Macao Youth Cultural Creativity Development Conference Held in Jiangmen, China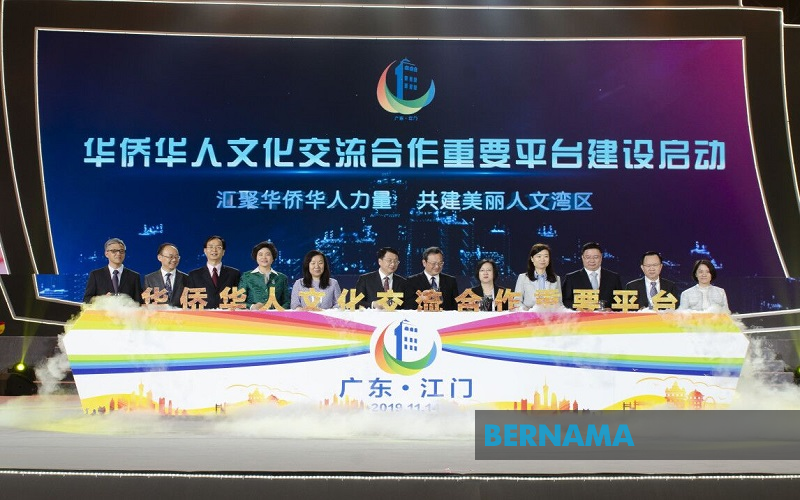 JIANGMEN, China, Nov 15 (Bernama) -- From November 13 to 15, Jiangmen City in Guangdong Province held the Overseas Chinese Cultural Exchange and Cooperation and the Guangdong-Hong Kong-Macao Youth Cultural Creativity Development Conference at the Guangdong Zhuxi International Conference & Exhibition Center. More than 1,000 overseas Chinese and youths participated. Through exchange and mutual learning among civilizations, people-to-people ties between different countries grew stronger. The Conference served as a significant platform to help the world understand the Chinese culture.

Jiangmen City, located in the urban center on the west bank of the Pearl River Delta in Guangdong Province, is about 100 kilometers away from the Guangdong-Foshan metropolitan area and the Shenzhen-Hong Kong economic circle. It is a vital node city in the Guangdong-Hong Kong-Macao Greater Bay Area.
Meltwater Participates in the Launch of AWS Data Exchange
SAN FRANCISCO, Nov 15 (Bernama) -- Meltwater, one of the world's largest providers of news and social data, today announces it is a launch provider on AWS Data Exchange, a new service that makes it easy for millions of Amazon Web Services (AWS) customers to securely find, subscribe to, and use third-party data in the cloud.

"We're delighted to welcome Meltwater in AWS Data Exchange," said Stephen Orban, General Manager, AWS Data Exchange, Amazon Web Services, Inc. "With the market calling for more external data to compliment internal datasets, AWS Data Exchange customers can now leverage Meltwater's data to enhanced visibility into the world around them, so that they can make better informed decisions."
MPMA-Dow-Scientex Sees Increased Waste Management Awareness In Melaka Youth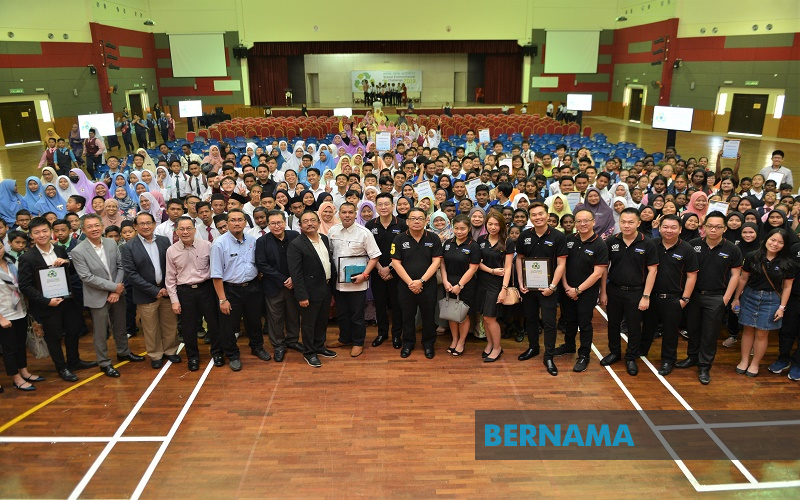 MELAKA, Nov 15 (Bernama) -- The collaborative School Environmental Challenge, organized by The Malaysian Plastics Manufacturers Association (MPMA) with support from Dow Chemical Company and Scientex Berhad, increased the number of participating schools by more than five times since its launch in 2016, signifying a major shift in awareness on the issue of waste management amongst its participating youth.

The programme closed with an awards ceremony to celebrate the fourth consecutive School Environmental Challenge, awarding 34 schools in Alor Gajah, Melaka Tengah and Jasin, Melaka.
3 Exhibitions to Kick off on Nov. 16 at Museum of Contemporary Art Tokyo, Just Reopened after Renovation
TOKYO, Nov 15 (Bernama) -- The Museum of Contemporary Art Tokyo (MOT), which was reopened just this past spring after renovation, will hold three rotating exhibitions and an MOT collection exhibition simultaneously from Nov. 16 (Saturday).
(Images: https://kyodonewsprwire.jp/release/201911133429?p=images)
The first of the exhibitions is a solo exhibition, "Dumb Type - Actions + Reflections," by Japan's leading media artist group Dumb Type, which celebrates the 35th anniversary of its establishment this year. Dumb Type was formed in 1984 by multimedia performance artists consisting mainly of Kyoto City University of Arts students. The group attracted attention as a company with no hierarchy, with Teiji Furuhashi (1960-1995), a central figure in the group, and other members performing in collaboration among themselves while developing their own unique expressive activities.
C2C Marketplace App Provider Mercari Begins Crossborder Sales to Over 100 Countries
TOKYO, Nov 15 (Bernama) --
- Overseas Buyers Can Now Purchase Items Using Proxy Service -
On November 15, 2019, Mercari, Inc. began offering crossborder sales* through the Mercari consumer-to-consumer (C2C) marketplace app in partnership with Buyee, a proxy service for crossborder e-commerce operated by a wholly owned subsidiary of BEENOS Inc.
Sweeping Wins for Malaysia and Singapore Brands at the 2019 World Branding Awards at Kensington Palace
LONDON, Nov 15 (Bernama) -- The prestigious World Branding Awards, the ultimate global brand recognition accolade – now in its 10th edition, saw 318 brands from 41 countries named "Brand of the Year" in a glittering ceremony held at the State Apartments of Kensington Palace today. The brands were nominated by over 230,000 consumers across the globe.
Beijing Tong Ren Tang, CHAI LI WON, CoCo, Heinz, IKEA, LEGO®, Netflix, Neutrogena®, Spotify, and Yakult were celebrated as Global Tier award winners.
Singapore triumphed seeing ZALORA announced as a Regional Tier winner, along with National wins including Axe Brand (Medicinals – Traditional), BreadTalk (Bakery), Charles & Keith (Fashion Brands ­– Accessories), and Raffles Education (Education).