EXCLUSIVE PRESS News List
A Celebration of Madras Lane´s charm and culture with Lorong Fest
KUALA LUMPUR, Dec 2 (Bernama) -- Behind the hustle and bustle of the lively Petaling Street, lies a forgotten narrow street brimming with culture and history. Back in the 60s and 70s, Madras Lane was known as the entertainment hub of downtown Kuala Lumpur thanks to the iconic Madras Theatre that featured everything from action-packed Chinese films to great westerns. While the theatre met with an unfortunate fire in 1979, the laneway continues to preserve their namesake, paying homage to the once legendary establishment. While all that lingers of the Madras Theatre is a memory, the area still remains popular for its delicious local street food and the wide variety of fresh produce available at the wet market.

As part of their greater Laneway Improvement Programme, Lorong Fest: A walk down Madras Lane
breathed new life into Madras Lane with the launch of this latest initiative on Friday. The event is also a part of Think City's 10th Anniversary Celebrations, a year-long calendar of project launches and events to mark a decade of community-led urban regeneration. The weekend-long celebration of local heritage offered authentic hawker fare, fun-filled activities, engaging workshops, and the opportunity to discover and explore the rich culture of Madras Lane.
Luno has appointed AmBank as primary banker for its exchange in Malaysia
KUALA LUMPUR, Dec 2 (Bernama) -- Luno, the first regulator approved crypto currency exchange in Malaysia has appointed AmBank as its primary banker to support operations of its exchange. Luno received approval from the Securities Commission Malaysia (SC) on 14th October 2019 allowing Malaysian investors to now trade Bitcoin (BTC) and Ethereum (ETH) in Malaysian Ringgit.

Luno is one of the leading cryptocurrency exchanges in the region with an end-to-end platform that caters to all types of customers. The Luno app has an instant purchase option that gives customers a simple way to buy, sell and store cryptocurrencies - Bitcoin (BTC) and Ethereum (ETH). Through the same application, more sophisticated traders are able to use the order book exchange feature to trade cryptocurrencies. Additionally, general Educational content on cryptocurrencies is available via the online learning portal and mobile application.
Berkshire Hathaway Specialty Insurance Launches Commercial Crime Insurance in Asia
BOSTON & HONG KONG, Dec 2 (Bernama)-- Berkshire Hathaway Specialty Insurance (BHSI) today announced that it is introducing Commercial Crime Insurance in Asia, a new policy designed to help companies address the exposures of a changing fraud landscape.

"Corporate fraud is becoming increasingly sophisticated as technology advances at an exponential pace across the globe. Companies now face new threats and are tasked with protecting both traditional and digital assets," said Scotland Walsh-Riddle, Head of Executive & Professional Lines, BHSI Asia. "Our policy is important protection for a company's balance sheet by both insuring against losses arising from a wide range of threats and providing support to investigate the cause of a loss."
NETS and PayNet jointly launch real-time cross-border payment in Singapore and Malaysia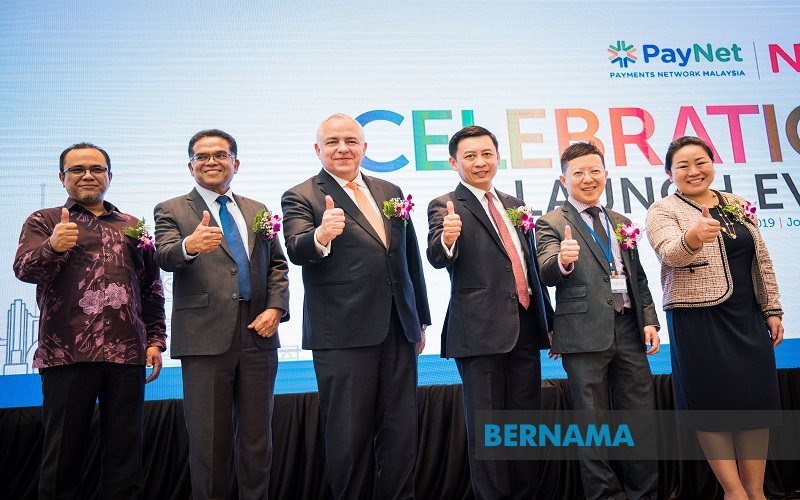 KUALA LUMPUR, Dec 2 (Bernama) -- Network for Electronic Transfers (NETS) and Malaysian central infrastructure for payment services, Payments Network Malaysia Sdn Bhd (PayNet) on 28 November 2019 officially launched real-time cross-border payment usage of Singapore's NETS ATM cards in Malaysia, and Malaysia's MyDebit ATM cards in Singapore.

In April 2019, the joint statement by Tun Dr Mahathir Mohamad and Mr Lee Hsien Loong at the 9th Malaysia-Singapore Leaders' Retreat articulated the goal of enabling cross-border domestic debit card acceptance between Malaysia and Singapore. With the launch, this goal is now a reality.
PCG Be Green Kertih Draws Hundreds To Pantai Paka For Beach Clean Up
PAKA, Terengganu, Dec 2 (Bernama) -- PETRONAS Chemicals Group Berhad (PCG) in collaboration with Yayasan PETRONAS yesterday took on Pantai Paka in Dungun for a beach clean-up activity for the 2019 PCG Be Green programme finale.

The annual programme, which started in 2013, is an environmental conservation and plastics usage awareness programme conducted in partnership with the Malaysian Plastic Manufacturers Association (MPMA).
Seedland Launches Pilot Operation of China´s First Autonomous Commuter Vehicle: Hachi Auto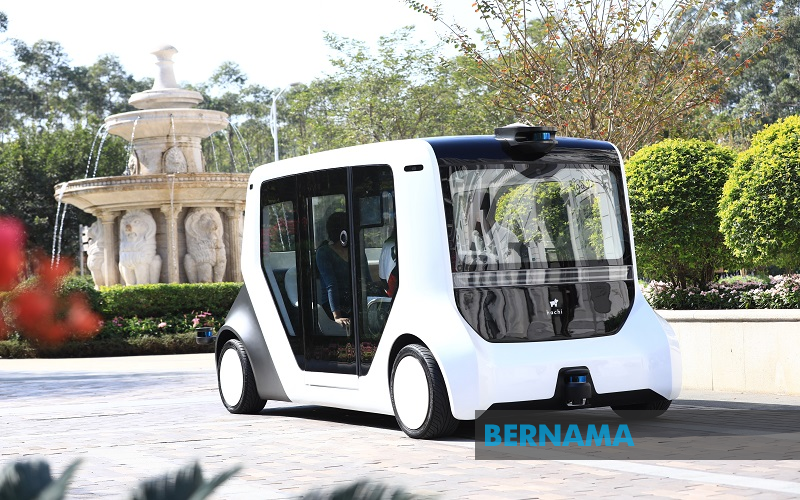 GUANGZHOU, China Dec 2 (Bernama) -- Seedland Group applied Hachi Auto, an autonomous vehicle for smart communities, in one of the Seedland communities "Boston Ivy" in early November 2019, becoming the first to bring UGV into residential communities in China. As a part of Seedland's Smart Life System, Hachi Auto allows the community residents to experience the convenience brought by technological innovation.

Powered by LiDAR and vision technology, multi-sensor fusion algorithm, 3D obstacle detection and speed estimation, the vehicle can accurately move forward and backward, and turn around in the operating environment and automatically calculate the avoidance path without human intervention.