EXCLUSIVE PRESS News List
Spritzer Celebrates 30 Years, Reinforces Environmental Stewardship
PETALING JAYA, Selangor, Aug 23 (Bernama) -- Spritzer Berhad (Spritzer), Malaysia's leading producer of bottled natural mineral water, turns 30 this year and the company is celebrating its anniversary with a roadshow that aims to reinforce its commitment toward environmental stewardship.
Speaking at the official launch of the roadshow titled "30 years of Natural Goodness" held at the Sunway Pyramid Shopping Mall, Dr. Chuah Chaw Teo, Spritzer's director of R&D, said that environmental preservation has been at the core of the company's operations from its earliest history.
Toppen Shopping Centre Set To Open Its Doors To The Public On November 13, 2019
JOHOR BAHRU, Malaysia, Aug 23 (Bernama) -- IKEA Southeast Asia will be ready to welcome everyone to Tebrau's newest meeting place, Toppen Shopping Centre, on November 13, 2019. In line with the official opening, over 85% of its tenants are working to complete fit-outs to begin operations on the same day.
Toppen's one-of-a-kind rooftop community hub called The Topp
, features interactive outdoor spaces complemented by over 30 F&B specialities and alfresco outlets, a rooftop garden, multipurpose courts, skate parks, a spacious event piazza, kids' playgrounds, a cinema, e-sports arena and even a water play area. These unique offerings will create a complete 'retailtainment' experience for the many people of Southern Malaysia and neighbouring Singapore.
32 Leading Global Fashion And Textile Companies Make Commitments On Climate, Biodiversity And Oceans
PARIS, Aug 23 (Bernama) -- Ahead of the G7 meeting at Biarritz from August 24-26, French President Emmanuel Macron, accompanied by Economy and Finance Minister Bruno Le Maire, Minister of Labour Muriel Pénicaud,
and Deputy Minister of Ecological and Solidary Transition Brune Poirson, has invited to the Elysée Palace representatives of the 32 fashion and textile companies who have launched the Fashion Pact by his side.
In April 2019, ahead of the G7 meeting, Emmanuel Macron had given François-Henri Pinault, Chairman and Chief Executive Officer of Kering (Paris:KER), a mission to bring together the leading players in fashion and textile, with the aim of setting practical objectives for reducing the environmental impact of their industry.
Mokhtar Hussain Promoted to BERNAMA Editor-in-Chief
KUALA LUMPUR, Aug 23 (Bernama) -- The Malaysian National News Agency (BERNAMA) today announced the promotion of Datuk Mokhtar Hussain as Editor-in-Chief with immediate effect.

Datuk Mokhtar, 58, who has been Deputy Editor-in-Chief for the past six years, succeeds Datuk Zakaria Abdul Wahab, who has retired.
Press Notice - Court Approval (Century Bond Bhd)
CENTURY BOND BHD. ("CBB" OR "COMPANY")

SELECTIVE CAPITAL REDUCTION AND REPAYMENT EXERCISE TO BE UNDERTAKEN BY CBB PURSUANT TO SECTION 116 OF THE COMPANIES ACT, 2016 ("ACT") ("SCR)

KUALA LUMPUR, Aug 23 (Bernama) -- We refer to the press releases in relation to the SCR dated 16 April 2019, 22 April 2019 and 20 June 2019 (collectively "Press Releases"). Unless otherwise defined herein, all expressions used in this press release shall carry the same meanings as defined in the Press Releases. On behalf of the Board, CIMB Investment Bank Berhad wishes to announce that the High Court of Malaya had today granted an order confirming the SCR Pursuant to Section 116 of the Act ("Order").
Mary Kay Appoints Katherine Weng General Manager for China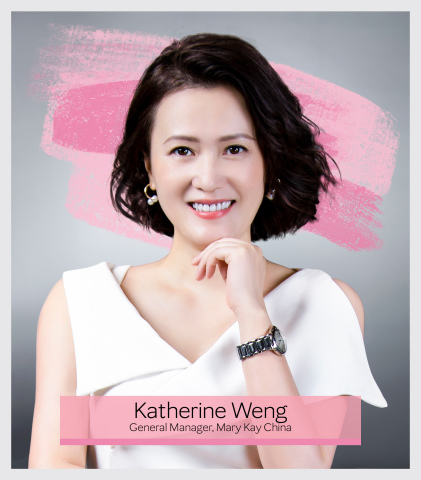 DALLAS, Aug 23 (Bernama) -- Mary Kay Inc., a leading corporate advocate of women's empowerment and entrepreneurship, announced the appointment of Katherine Weng as General Manager for Mary Kay (China) Co., Ltd. Based in Shanghai, Weng will report directly to Mary Kay's Asia Pacific Region President, KK Chua.
"Katherine's tireless work ethic, strategic mindset, and ability to forge long-term relationships have enabled Mary Kay China to reach new heights," says Chua. "She is passionate about our mission to enrich women's lives. She understands our Independent Beauty Consultants' needs and works hard to fulfill those needs to support their businesses. Within the company, she has successfully created a seamless link between sales, marketing and operations. We look forward to continued growth in China under her leadership."