EXCLUSIVE PRESS News List
PETRONAS Chemicals Marketing (Labuan) Ltd Collaborates With Sarawak Petchem to Market Methanol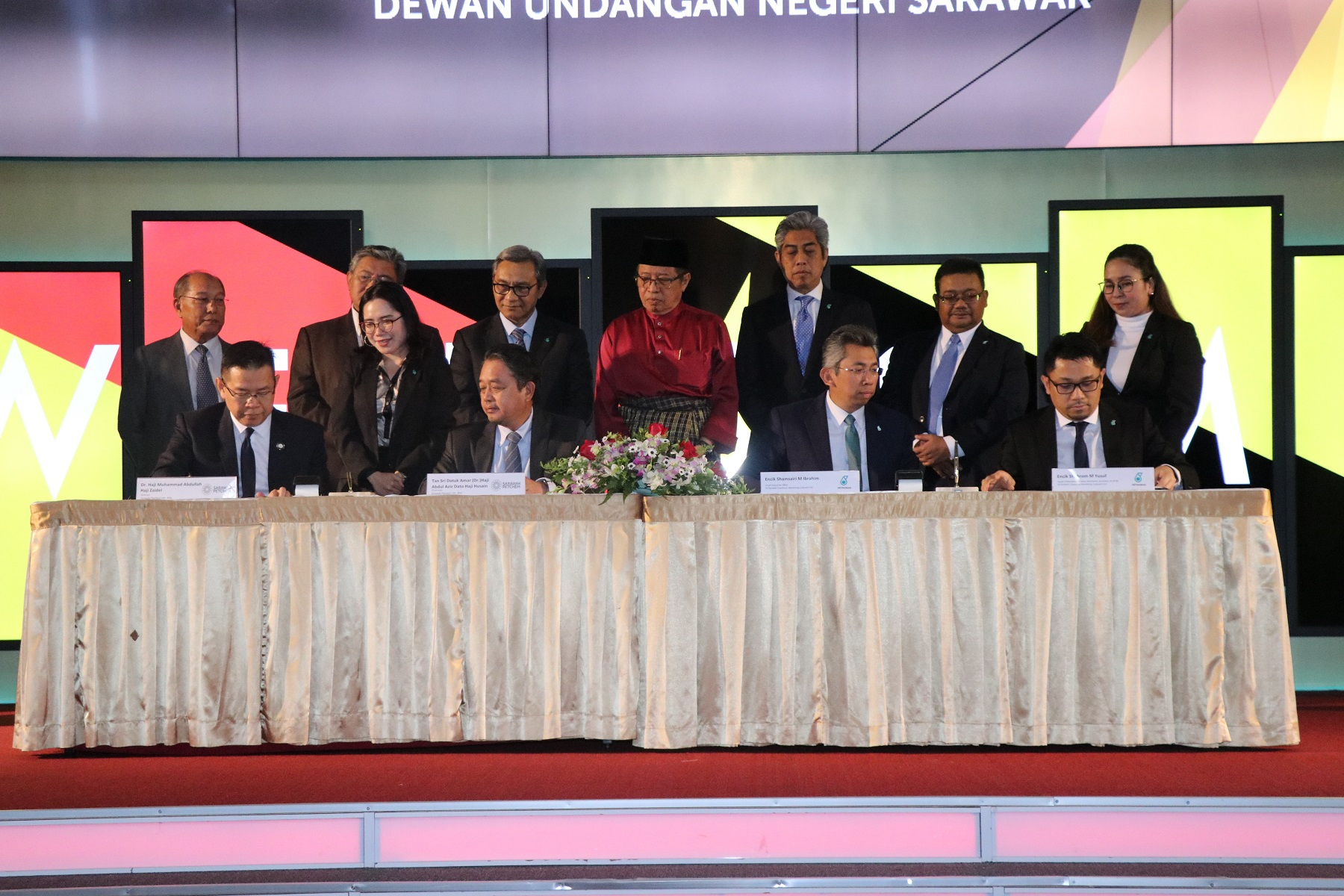 KUCHING, Dec 15 (Bernama) -- PETRONAS Chemicals Group Berhad's (PCG) marketing entity, PETRONAS Chemicals Marketing (Labuan) Ltd (PCML), yesterday signed a Sales and Purchase Agreement with Sarawak Petchem Sdn Bhd (Sarawak Petchem), to market the methanol product from the Sarawak Methanol Project.
Under the agreement, PCML will be the marketing arm for Sarawak Petchem's methanol product from Sarawak Methanol Plant in Bintulu for 20 years with an option for further extension.
PETRONAS reaches out to flood victims in Melaka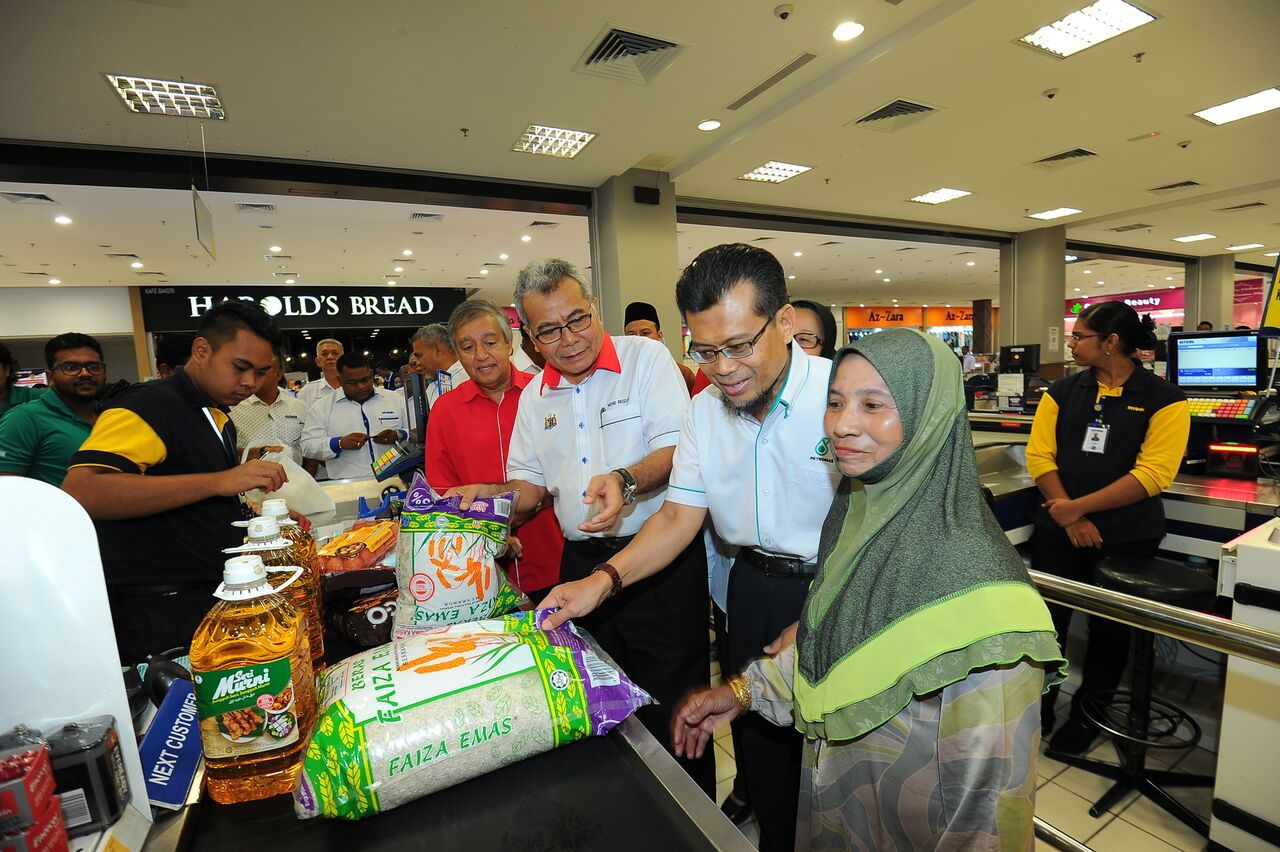 MELAKA, Dec 15 (Bernama) --PETRONAS yesterday reached out to victims of the recent floods in Melaka through its Sentuhan Kasih PETRONAS
programme, providing aid amounting to RM135,000 to 540 families.
The identified recipients were from the Alor Gajah district, the area most severely affected by the flood. Each family received a contribution of RM250 to obtain essential food items and basic necessities through a cashless payment system linked to their MyKad.

Silicon Valley-Based InterVenn BioSciences Raises RM 39 Million, Establishes Subsidiary in Malaysia to Develop Ovarian Cancer Early Detection Blood Test in Collaboration with TPM and CRM
KUALA LUMPUR, Dec 14 (Bernama) -- InterVenn BioSciences, a biotech company innovating cancer diagnostics using Artificial Intelligence (AI) and next-gen mass spectrometry, announced this week an institutional investment of US$9.4 million led by San Francisco-based biotech investor Genoa Ventures, with participation from True Ventures, Amplify Partners, Boost VC, and Prado SV.

Headquartered in Silicon Valley, USA, InterVenn has established subsidiaries in Kuala Lumpur and Manila to foster biotechnology, drive AI adoption, and support Industrial Revolution 4.0 in Southeast Asia. The company is conducting analytical and clinical validation of its ovarian cancer diagnostic blood test. A global, multi-site clinical study to validate this test will commence in early 2019. Clinical Research Malaysia (CRM), an agency under the Malaysia Ministry of Health, plays a vital role in supporting InterVenn's clinical operations in Malaysia and facilitated fifteen clinical sites across nine states in Malaysia for this clinical study.
An increasingly beneficial business climate draws more global investors to Dongguan
DONGGUAN, China, Dec 14 (Bernama) -- The World Dongguan Entrepreneurs Convention 2018 was held in Dongguan from December 13 to 14. More than 1,200 overseas Dongguan businessmen had a grand reunion in their hometown for expanding business cooperation. In recent years, the southern Chinese city has welcomed an increasing number of outstanding global companies and projects as its business environment continues to improve.

Dongguan was home to 391,000 private enterprises and 586,900 individual businesses by the end of 2017, with the total registered capital exceeding 18 billion yuan (USD 2.62 billion). The favorable policies and sound business climate have made it possible for the city's private sector to thrive sustainably. In 2017, Dongguan launched the plan of improving both the scale and efficiency of major enterprises. Focusing on the policy, industry, land, capital and talents, Dongguan offers the pilot companies 20 inclusive preferential policies plus a panel of experts to consult with, to ensure these firms multiply their size and economic benefits.
Trial of "grain crops to feed crops" fattens economy in northwest China's Linxia Hui Autonomous Prefecture
LINXIA, China, Dec 14 (Bernama) -- Linxia Hui Autonomous Prefecture in northwest China's Gansu Province is a typical dry farming area. With nearly 80 percent of the population residing in rural areas and two-thirds of the cultivated land in arid and semi-arid areas, the region's poverty reduction efforts hinge upon the development of dry farming.
Promotion of latest farming technologies has enabled soaring growth of corn output in the region in recent years. The corn planting area reaches 1.37 million mu (91,333 hectares), accounting for 69.2 percent of the grain sown area. Corn yield exceeds 500,000 tons, making up 62.4 percent of the total grain output. However, the expansive planting of corn has weighed on planting efficiency, denting farmers' income and resulting in a large accumulation of corn stalks, which wastes resources and affects the rural environment. On the other hand, Linxia has a robust animal husbandry industry which is in high demand of abundant quality forage. The inefficient use of corn stalks and the inadequacy of high-quality forage poses an increasingly prominent challenge for the region.
From Cute To Confident: Mary Kay Inc. Talks Pink At The Museum At FIT
Mary Kay Inc. and The Museum at The Fashion Institute of Technology Partner for a Pink-Centric Panel Discussion in Conjunction with Special Exhibition 'Pink: The History of a Punk, Pretty, Powerful Color'

NEW YORK, N.Y., Dec 14 (Bernama) -- From pink makeup compacts to the iconic pink Cadillac, global beauty brand Mary Kay has been synonymous with the color pink for more than five decades. On December 13, 2018, Mary Kay will partner with The Museum at FIT (MFIT) to host a scholarly panel discussion, 'Powerful Pink: From Cute to Confident,'
at the Katie Murphy Amphitheatre on the New York City FIT campus. Panelists include Luis Casco, Mary Kay Global Beauty Ambassador and celebrity makeup artist; Kate Greene, Vice President of Communications and Creative Direction at Givaudan and Karen Young, FIT adjunct professor and founder of The Young Group. The panel discussion will be moderated by Sheryl Adkins-Green, Chief Marketing Officer for Mary Kay Inc.

The scholarly panel discussion is in conjunction with MFIT's special exhibition, 'Pink: The History of a Punk, Pretty, Powerful Color,'
which is open to the public through January 5, 2019. Earlier this fall, in celebration of Mary Kay's 55th anniversary, the global cosmetics powerhouse partnered with the fashion museum to unveil the special exhibition and honor the complex, multifaceted color while exploring its changing significance throughout history.
PDB Sponsors Jet Fuel for AirAsia's Discounted Flights for Harimau Malaya Fans
KUALA LUMPUR, Dec 14 (Bernama) -- PETRONAS Dagangan Berhad (PDB) is collaborating with AirAsia to bring Malaysian football fans to the second leg of AFF Suzuki Cup final against Vietnam this Saturday.
As the official fuel partner for AirAsia, PDB is sponsoring jet fuel for the discounted AirAsia flights for Harimau Malaya fans travelling to Hanoi, Vietnam to support our national football team. With this sponsorship, the cost is further reduced by RM50 per guest. AirAsia will refund the difference to all fans who purchased their seats earlier.