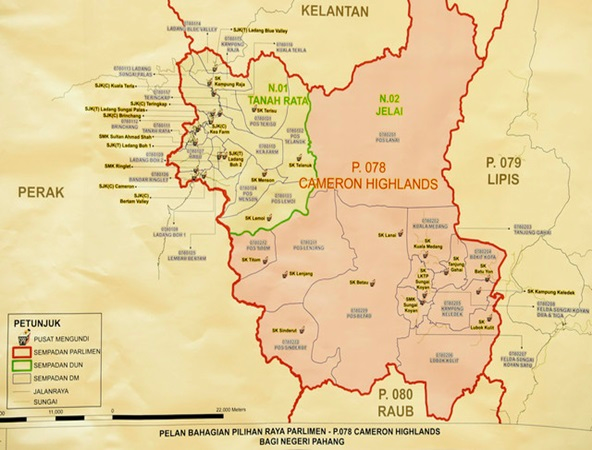 By Ravichandran D.J. Paul

KUALA LUMPUR, Jan 11 (Bernama) – Although their votes do count, the Orang Asli, living in the rural areas, have neither held the trump card nor been the pawns in the country's political landscape.

However, the upcoming Cameron Highlands by-election appears to be a game changer for the community, for they are being closely courted by both sides of the political divide.

It appears that the highland's fragmented political landscape is helping the Orang Asli emerge as the kingmakers in the by-election set for Jan 26. Hence, the Barisan Nasional (BN) has found it fit to field a retired senior police officer from the community with the hope of defending the seat, as nomination comes up tomorrow.

Representing 22 per cent of the 32,009 voters, the Orang Asli – the majority of whom are Temiar – are certainly a force to be reckoned with in Cameron Highlands. The others in the electorate comprise Malays (34 per cent), Chinese (about 30 per cent), and Indians (about 15 per cent).
.....