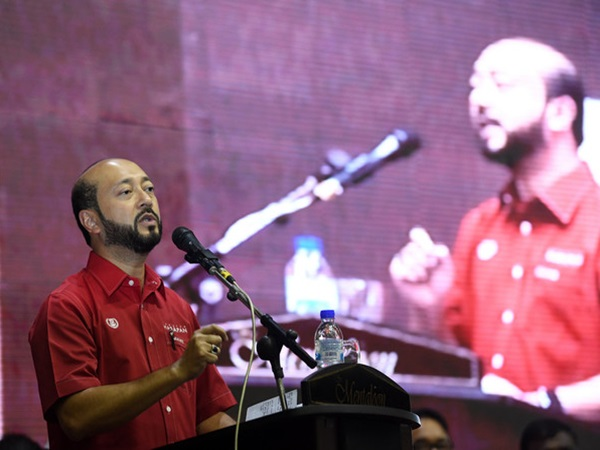 ALOR SETAR, Dec 7 (Bernama) -- Pakatan Harapan (PH) leaders and members must show their appreciation for the people's extraordinary courage in choosing them to lead the country at the 14th General Election.
Kedah PH chairman Datuk Seri Mukhriz Tun Dr Mahathir said the best way to do so was for each of them to serve as best at they could for the people .
"...the ones deserving of the highest praise is none other than the people of Malaysia because they, in their own quiet and subtle yet effective manner and without openly showing their support for us, courageously made the decision to vote for PH candidates," he said here today.
He said this when officiating the PH Leadership Convention: Challenges and Aspirations, which was also attended by the Kedah state executive councillors as well as the leadership of the four parties in the coalition, at the Seri Mentaloon Hall.
Mukhriz, who is also the Kedah Menteri Besar, said the convention was part of the state government's platform to explain to PH members of any action being taken and will be taken to resolve the various issues faced by the state.
Meanwhile, Mukhriz said he was aware of the water problem in the state, adding that all water supply projects would be carried out orderly and prudently via open tender to avoid wastage of government allocation.
"We have to face many issues, water problems are directly or indirectly affected...we also need the federal government's favour," he said.
-- BERNAMA