POLITICS News List
'Don't be fooled, I am PM of PH govt, not BN' - Mahathir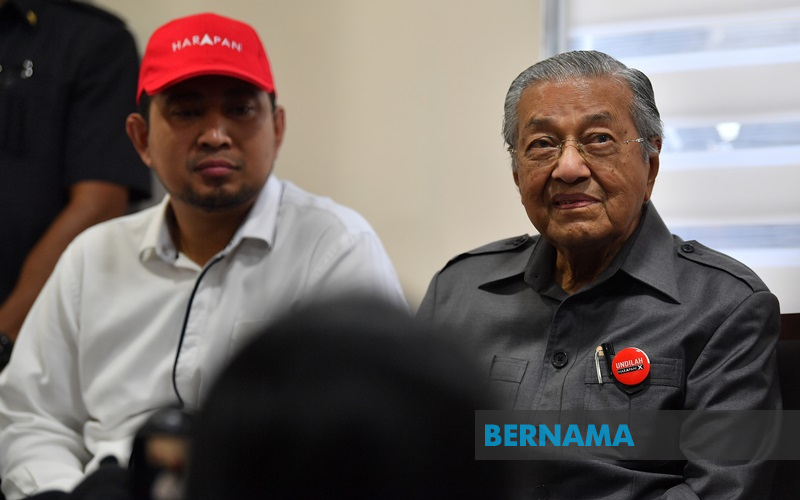 PONTIAN, Nov 14 -- Prime Minister Tun Dr Mahathir Mohamad said today the people should not allow themselves to be fooled into thinking that he is still the leader of the opposition Barisan Nasional.
Don't vote based on emotions, says Tun M
PONTIAN, Nov 13 -- Prime Minister Tun Dr Mahathir Mohamad has advised the people in Tanjung Piai not to be swayed by emotions when they vote on Saturday to pick their Member of Parliament.
Honey, warm water - tips to keep Tg Piai by-election candidates healthy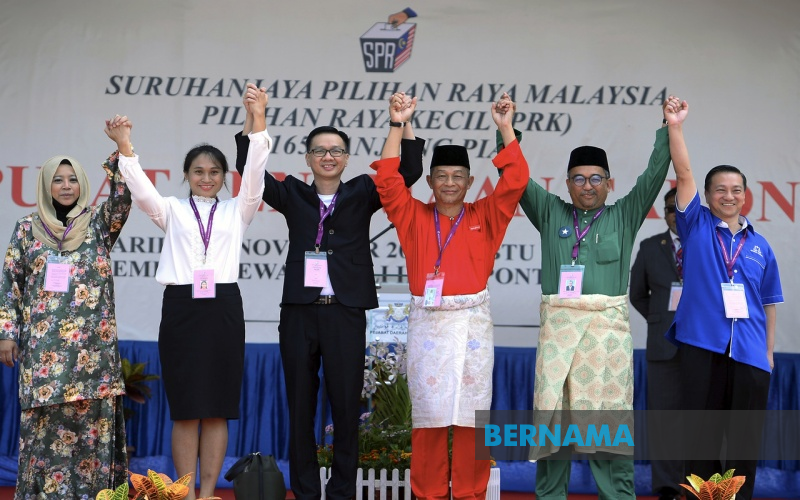 By Nor Baizura Basri
PONTIAN, Nov 13 -- As the Tanjung Piai by-election enters its 12th day of campaign, many are asking how are all the candidates able to keep themselves fit and healthy despite the punishing pace of campaigning day and night.
PH women's election campaign in Tanjung Piai receives positive feedback - Zuraida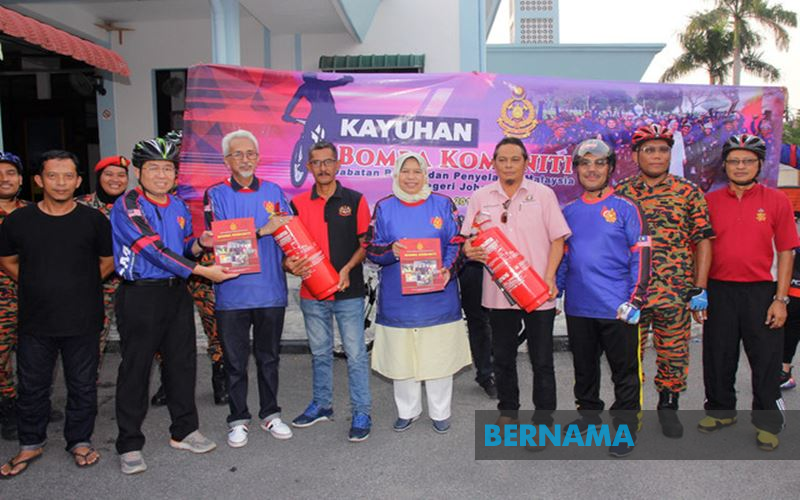 PONTIAN, Nov 13 -- The Pakatan Harapan (PH) Women's election campaign activities for the Tanjung Piai Parliamentary by-election have received positive feedback from the multiracial community in the constituency.
Govt priority to prevent corruption, power abuse by leaders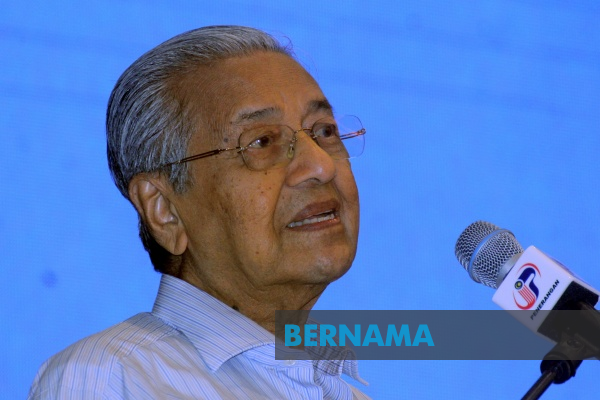 PONTIAN, Nov 13 -- One of the priorities of the Pakatan Harapan (PH) government is to take clear and firm steps to ensure that acts of corruption and power abuse are not committed by the country's leaders, said Tun Dr Mahathir Mohamad.
Dr Mahathir meets with PH polling centre heads in conjunction with Tg Piai by-election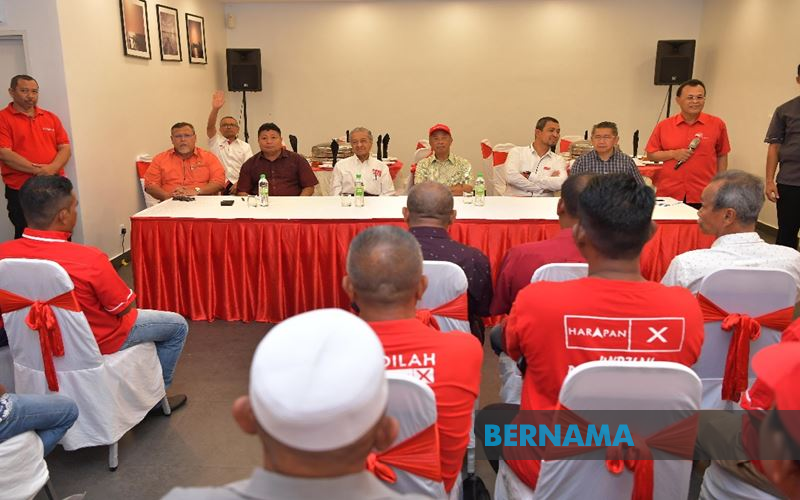 PONTIAN, Nov 13 -- Pakatan Harapan (PH) Chairman Tun Dr Mahathir Mohamad today chaired a closed-door meeting with the heads of PH District Polling Centres (PDM) in conjunction with the Tanjung Piai Parliamentary By-Election.