KUALA LUMPUR, Dec 3 -- The year 2019 has been a significant year for the United Arab Emirates (UAE) which notched many important milestones, including sending its first astronaut to the International Space Station.
UAE Ambassador to Malaysia Khalid Ghanim AlGhaith said the Gulf country also saw the launch of the Mohammed Bin Zayed University of Artificial Intelligence, the first graduate-level research-based artificial intelligence university in the world.
"2019 was declared as the Year of Tolerance in the UAE to reinforce the fact that we are a country where more than 200 different nationalities live in an atmosphere of openness and mutual respect", he said in his speech at a reception hosted by the Embassy to celebrate the country's 48th national day, here, last night.
AlGhaith said the bilateral ties between the UAE and Malaysia has been further strengthened by recent high-level visits of leaders of both countries.
He said the Yang di-Pertuan Agong Al-Sultan Abdullah Ri'ayatuddin Al-Mustafa Billah Shah visited the UAE in June, followed by the Crown Prince of Abu Dhabi Sheikh Mohamed bin Zayed Al Nahyan's visit to Malaysia in July.
The Ambassador also mentioned that this year is a special year for UAE-Malaysia bilateral relations as the Yang di-Pertuan Agong and Raja Permaisuri Agong Tunku Hajah Azizah Aminah Maimunah Iskandariah are currently in the UAE as special guests attending the 48th National Day celebrations in Abu Dhabi.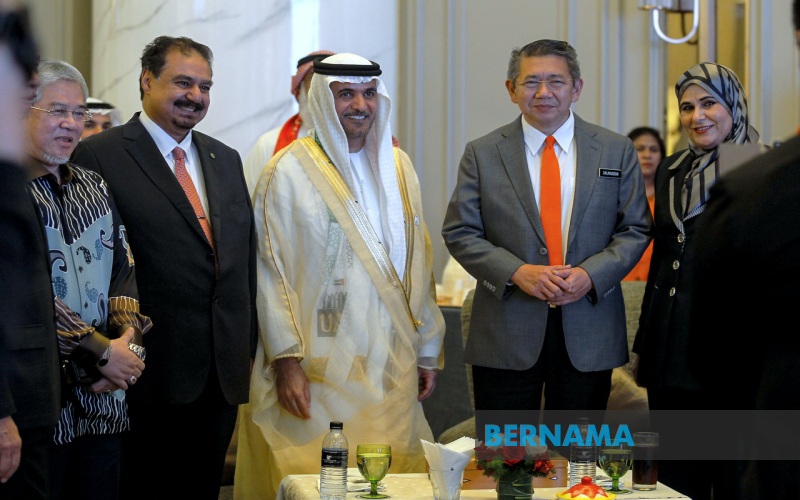 On another note, the envoy said the bilateral trade between the UAE and Malaysia last year amounted to US$5.7 billion and is expected to grow further.
He also said the UAE will host Expo 2020 in Dubai in October to showcase human achievements in many fields, with the participation of more than 200 countries, companies, organisations and educational institutions.
AlGhaith reiterated that the UAE will continue to support and provide humanitarian and developmental assistance to those in need in Malaysia, especially the refugees and the underprivileged, through its charities and humanitarian foundations. He commended the role of the government and the people of Malaysia and thanked them for their cooperation in this field.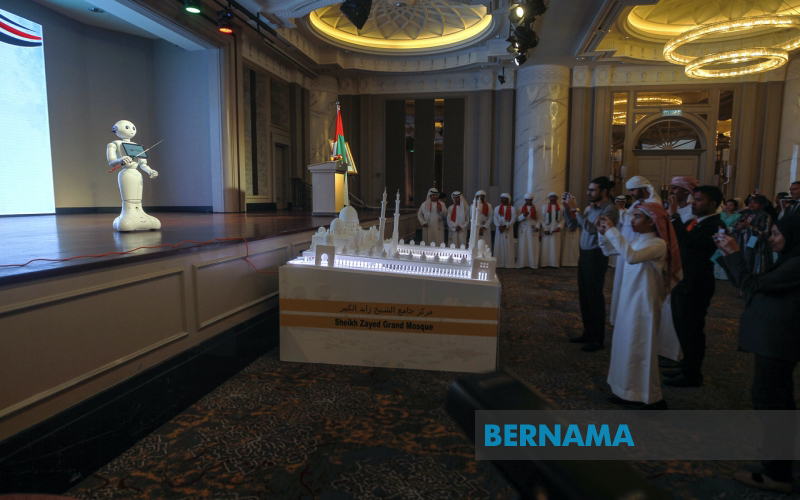 Agriculture and Agro-based Industry Minister Datuk Seri Salahuddin Ayub was the guest of honour who attended the celebration which marks the unification of the seven emirates to form the present-day UAE.
Meanwhile, more than 700 guests at the celebration were feted with various Arabian dishes, including whole-lamb grill, Thareed, Majboos, as well as Arabic coffee.
Guests were also shown a video presentation of the establishment of the UAE, its developments, and its achievements over the years.
-- BERNAMA