LUMUT, Nov 5 -- The Lumut Port is the first port in Perak to provide marine gas oil (MGO) bunkering services for ships passing through the Straits of Malacca.
Lumut Maritime Terminal Sdn Bhd chief executive officer Mubarak Ali Gulam Rasul said so far three vessels had refuelled at the port since the services started on Oct 18.
"The Straits of Malacca is one of the busiest shipping lanes in the world with 80,000 to 100,000 vessels plying through it each year. Hence, we took the opportunity and space to expand our marine services.
"We are aiming for five per cent or 5,000 to 6,000 vessels to use the services within a year," he told a press conference after the opening of the Pit-stop Bunker Hub @ Lumut at Wharf 3, Lumut Maritime Terminal, Kampung Acheh here today.
The event was officiated by Perak Investment, Industrial and Regional Development Committee chairman Datuk Seri Mohammad Nizar Jamaluddin.
Mohammad Nizar said the services offered at the Lumut Port could be considered cheaper than that of Singapore and Hong Kong due to the short waiting time.
"This will save time as ships have to endure a long queue in Singapore as far too many vessels are calling at their port for the bunkering services and this is the downside," he said.
Mohammad Nizar said the Lumut Port is a bit behind in offering the bunkering services despite being established 25 years ago even though it has the skills.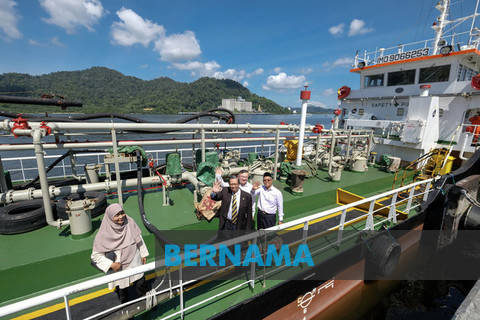 "On behalf of the state government, we welcome Lumut Port's latest efforts and services that will help increase the state's revenue," he said.
-- BERNAMA