KUALA LUMPUR, Oct 17 -- The National Transport Policy (NTP) 2019-2030 is Malaysia's new direction in developing efficient, integrated and secure transport towards a sustainable transport sector that accelerates economic growth and supports the well being of the rakyat in line with an advanced nation status.
The policy, launched by Prime Minister Tun Dr Mahathir Mohamad today, consists of five thrusts and 23 specific strategies in providing smart, connectivity, easy and safe transportation system that meet the need of the people.
The NTP 2019-2030 would be able to propel the nation in its logistic endeavours with enhancements in the road, rail, air and maritime sectors as well as their interconnectivity to help Malaysia realise its target as a Regional Distribution Hub.
Taking into account the transport sector which is the backbone of the country's economic growth, the policy can also contribute to the economy and make Malaysia business-friendly and globally competitive in the transport industry.
In his foreword in the policy's book, Dr Mahathir said the NTP 2019-2030 was developed to lay the policy thrusts and strategies to enhance Malaysia's economic competitiveness, provide strong social impact particularly with respect to inclusivity and accessibility while reducing the negative impact of the transport system on the environment.
He said the NTP 2019-2030 aimed taking advantage of the rapid advancement in technology as well as embracing the upcoming Fourth Industrial Revolution (IR 4.0) to promote the modal shift from private vehicle to public transport.
"Through strategic planning, smart cooperation and commitment from all sides in implementing the NTP 2019-2030, I believe that Malaysia will be able to provide a sustainable transportation system that will drive economic growth and support the well-being of the rakyat," he said.
Following are the five policy thrusts of NTP 2019-2030: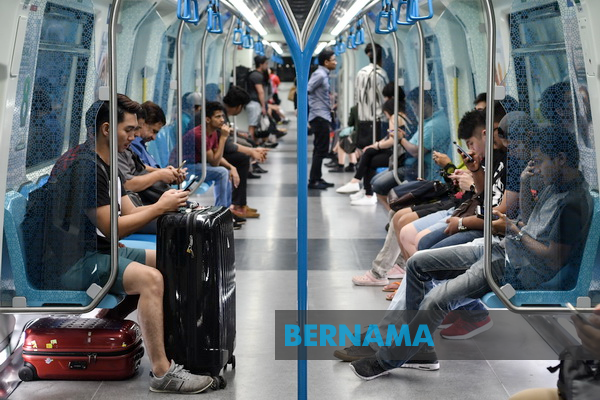 Filepix.
Strengthen governance to create a conducive environment for the transport sector.
Optimise, build and maintain the use of transport infrastructure, services and networks to maximise efficiency.
Enhance safety, integration, connectivity and accessibility for seamless journey.
Advance toward green transport ecosytem.
Expand global footprint and promote internationalisation of transport services.
Among the strategies under the thrusts are to improve efficiency of clearance process by agencies for logistics; enhance competitiveness in air cargo operation to support Malaysia in becoming a regional distribution centre; accelerate implementation of low carbon mobility initiatives; reinforce the maintenance regime of transport infrastructure; and increase the utilisation of rail service for passengers and goods
-- BERNAMA