KAJANG, Aug 22 -- An IT employee was charged in the Magistrate's Court today with the murder of one Syed Muhammad Danial Syed Shakir over a road accident.
Yew Wei Liang, 41, clad in a T-shirt and black pants, nodded to indicate he understood the charge which was read out to him before Magistrate Nor Afidah Idris.
No plea was recorded as murder cases are heard in the High Court.
Yew is accused of having caused the death of Syed Muhammad Danial, 29, at Km 293.6 of the North-South (Kuala Lumpur-Seremban) Expressway here between 1 pm and 2 pm on Aug 10.
He was charged under Section 302 of the Penal Code which provides for the mandatory death sentence upon conviction.
Deputy public prosecutor Siti Noor Hafizan Zakaria handled the prosecution while the accused was represented by lawyers Vargese Onny and S. Selvam.
Earlier, Selvam had said that he wanted to make a complaint that during remand, the accused had suffered physical injuries and was taken to the Kajang Hospital on Aug 13.
Selvam also asked the court to set a date to hear the complaint filed by their client under Section 131 of the Criminal Procedure Code.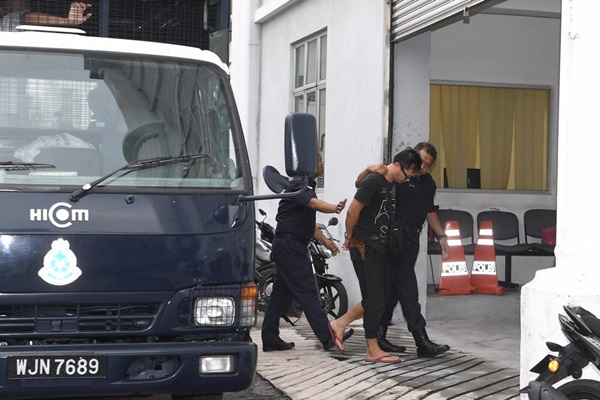 The court set Sept 27 for re-mention to submit the report and to hear the accused's complaint and directed the lawyers to submit a hospital report, on the alleged injuries sustained by the victim, on the same date (Sept 27).
The media was present as early as 8 am at the court.
According to media reports, in the incident on Aug 10, Syed Muhammad Danial died following an altercation with the driver of another car over a minor accident whereby his car knocked into a couple's car just after the Sungai Besi toll plaza.
Following the incident, the two drivers got involved in a car chase and a scuffle ensued between them at the Bandar Baru Bangi interchange. Witnesses at the scene broke up the fight and the two drivers returned to their vehicles.
The younger man then had got out of his vehicle with a baseball bat and smashed the other car's bonnet. The older driver then lurched his vehicle forward and hit the victim.
Syed Muhammad Danial, was pinned between the car and the road divider. He was subsequently rushed to the Nilai Medical Centre but died while receiving treatment.
Subsequently, police detained the couple to assist in the investigation under Section 302 of the Penal Code.
Both were remanded for seven days until Saturday but only the male suspect's remand was extended until today while the woman was released on police bail.
-- BERNAMA