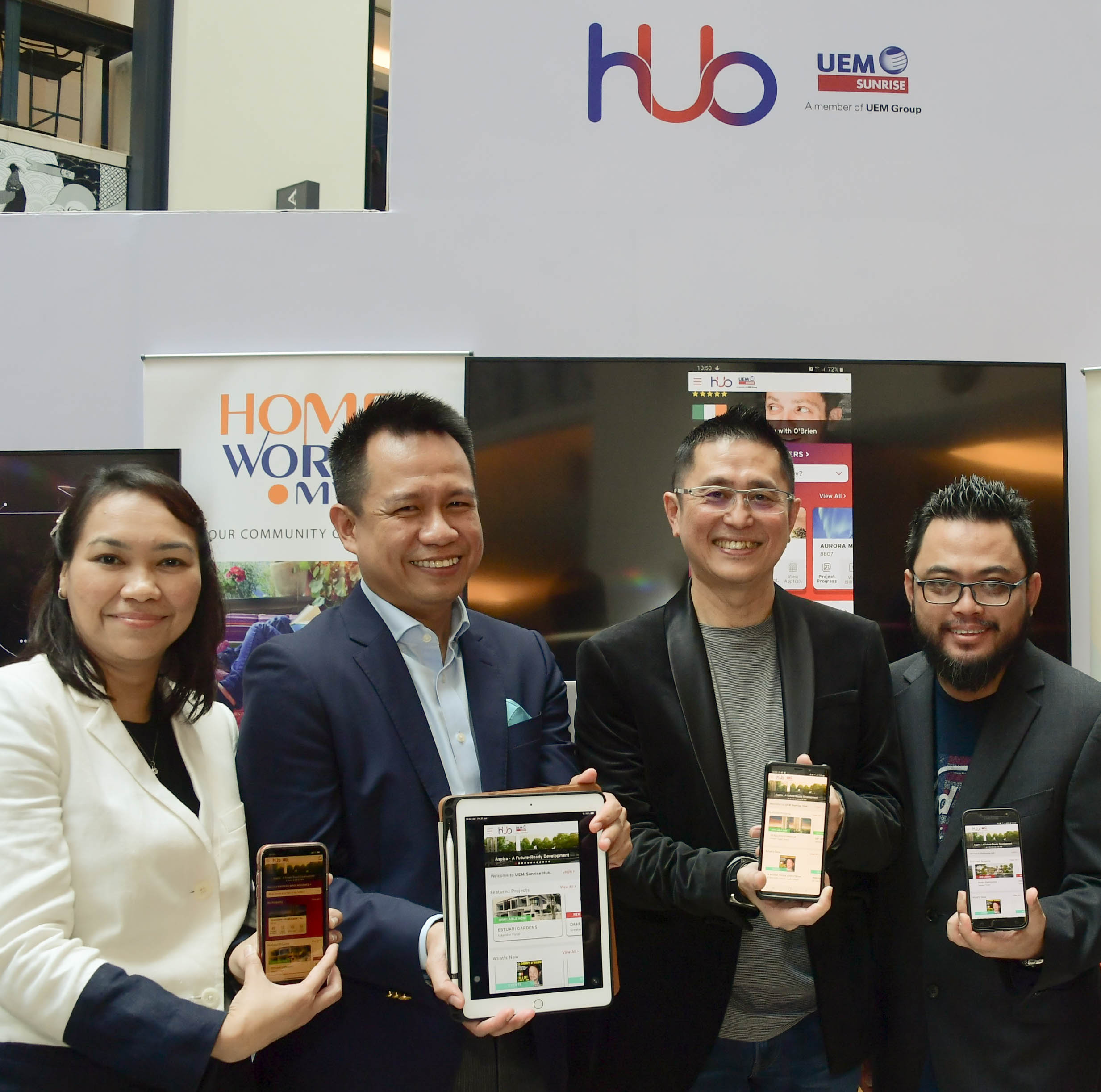 From left, Hasniza Mohamed, Head of Digital UEM Sunrise, Norhizam Abdul Kadir, VP Growth Ecosystem Development of MDEC, Kenny Wong, Chief Marketing Officer UEM Sunrise & Mohamad Faizal Mohamad, Head of Customer Experience UEM Sunrise at the UEM Sunrise hUb mobile application launch at Publika
KUALA LUMPUR, June 21 (Bernama) -- UEM Sunrise Berhad ("UEM Sunrise"), one of Malaysia's leading housing developers, launched their latest digital customer interactive experience, a mobile app called hUb at 'The Future of Living by UEM Sunrise' event in Publika. The launch was officiated by Kenny Wong, Chief Marketing Officer of UEM Sunrise and Norhizam Abdul Kadir, Vice President, Growth Ecosystem Development of Malaysia Digital Economy Corporation (MDEC) in conjunction with Malaysia Tech Week 2019.

'The Future of Living by UEM Sunrise' leverages the strength of the Company's EVE (Exciting, bringing Value and Easy to own) philosophy and is part of the Company's endeavour to 'Go Digital' via various collaborations with external partners. UEM Sunrise seeks to anticipate customers' evolving needs and continue improving the efficiency and quality of dealing with them. These are achieved through research, improvements in sales processes and investing in technology. Among the partners for this digital journey are 'Grab Partners', Virtareal, HOMEWORKS.MY, Salesforce, Loanplus, InneoNusa, Jom Parking and SOCAR.




For the full text, click
here