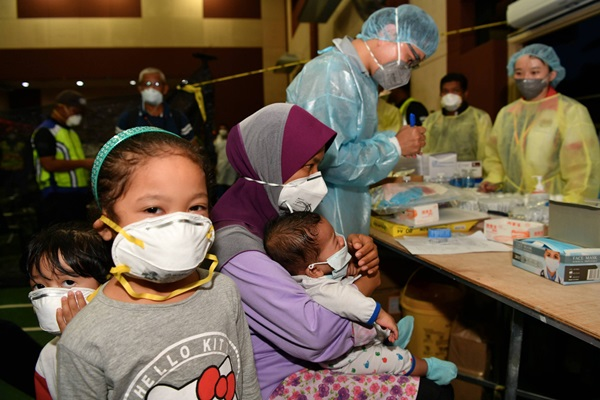 JOHOR BAHRU, March 14 (Bernama) -- Several residents in Pasir Gudang, which is reeling from severe air pollution since March 7, have been seeking treatment at the Ground Command Centre at the Taman Tasik Putih since early today.

This Bernama reporter saw ambulances shuttling to and from the centre and the Sultan Ismail Hospital.

Samsiah Moin, a housewife from Kota Masai, said she rushed her 23-year-old son to a private health clinic near their home early today after he complained of headache and feeling weak upon waking up.
.....