KUALA LUMPUR, Feb 16 (Bernama) -- Premier League newcomer, Selangor United has the quality to be a contender as the top five in the second division.
Its head coach, Abd Talib Sulaiman is confident the target could be achieved after the squad's performance in the first three matches this season with two wins and one loss.
"Even though we are new, it does not mean we will not achieve anything. At the rate, we are going we could attain something," he told reporters at Selayang Municipal Council Stadium after Selangor United beat Sarawak 3-2.
In today's match, the hosts opened the score in the seventh minute through their Argentinian striker Sergio Fabian Ezequiel Aguero before Sarawak equalised via Brazilian Hudson Dias de Jesus eight minutes later.
Abdul Hadi Yahya put Selangor United in the lead again via a penalty in the 78th minute before referee Ghafar Mohamad Zabri halted the match due to heavy rain and lightning.
The match resumed about 20 minutes later and Sarawak captain quickly found the equaliser in the 87th minute but Selangor United charged back to clinch three points when Raslam Khan Abd Rasyid scored from a free kick in the dying minutes of the game (90+3).
"The win today is important as it put us in a good position in the Premier League," said Abd Talib
Selangor United had earlier defeated Kelantan 1-0 in the opener at the same venue before losing 0-1 to Terengganu FC II at Sultan Ismail Nasiruddin Shah Stadium in Kuala Terengganu.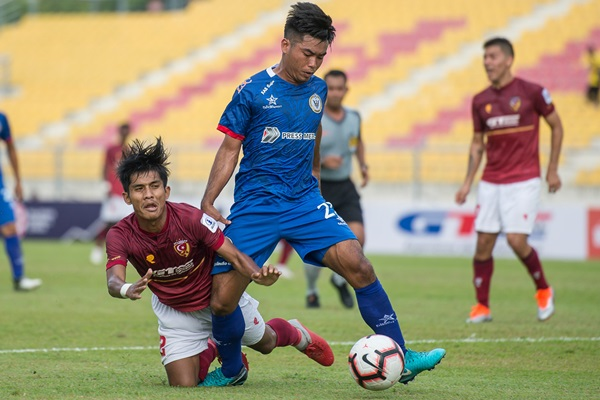 Meanwhile Sarawak chief coach, Mohd Farhan Abdullah said he would leave it Sarawak Football Association management to send a protest to the FAM.
"The situation is quick tense as the referee did not stop the match when there were lightnings earlier but only halted the match after the hosts had scored. It should have been halted earlier," he said.
-- BERNAMA